… serving You 31 years

For English call
(+420) 730 525 154
Mon-Fri: 8:00-16:00
or write to us

Pour Française

Para Español

Per Italiano
(+420) 735 750 451
www.stoklasa-eu.com
Haberdashery Stoklasa - wholesale
Průmyslová 13, 747 23 Bolatice
tel: 553 677 777, email: eshop@stoklasa-eu.com

Iron-on Patches and Sew-on Patches
TIP: Filter by colour, price, composition etc.
Applique with Reversible Sequins Heart, Star 390987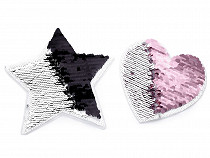 Dimensions: No. 1: 14 x 14 cm
Dimensions: No. 2: 17,5 x 17,5 cm
10.050 EUR
/ excl. VAT (10 pc.)
Denim Iron on Patch 390558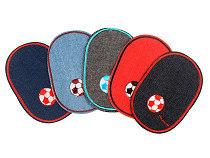 Denim Iron on Patch 390560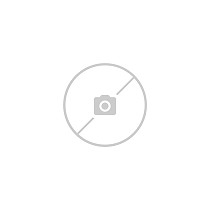 Embroidered Iron-on Patch Dog 390984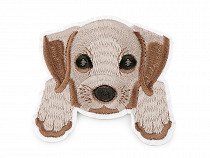 5.410 EUR
/ excl. VAT (10 pc.)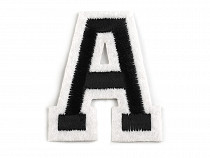 Width: 15 - 43 mm
Height: 45 mm
2.250 EUR
/ excl. VAT (10 pc.)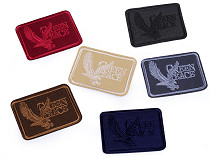 17.880 EUR
/ excl. VAT (60 pc.)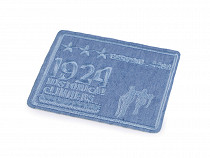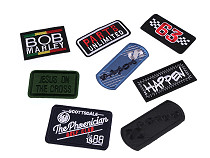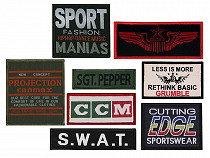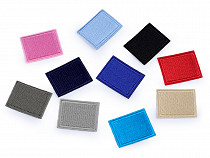 Iron on Patch - Czech Flag 390592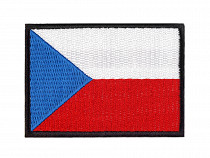 1.059 EUR
/ excl. VAT (1 pc.)
Iron on Patch - mix of reflective designs and sizes 390328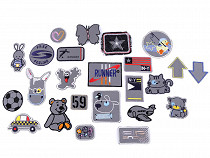 Dimensions: max. 70 x 60 mm
Dimensions: min. 30 x 25 mm
33.800 EUR
/ excl. VAT (50 pc.)
Iron-on Patches
Would you like to make your garment or rucksack special? Has your little Joe made a stain on his trousers which can be in no way washed away? We offer you a quick solution: iron-on patch. Select from the widest offer of motives - cute children´s figure, brands, flags, cars, symbols, in 2cm size, 10cm.... Place motif on clean, washed fabric and iron over. Alternatively, iron over wet cloth. No worry to wash textil embellished with iron-on patch.
According to the law of registration of sales the seller is obliged to issue a receipt to the buyer. Seller is also obliged to register received revenue at the Financial Authority online; in case of technical failure this must be done within 48 hours.

© Stoklasa textilní galanterie s.r.o. 2021.
To achieve the required functionality this site uses cookies. By continuing to browse the site, you agree to our use of cookies.
More information.
I understand