… serving You 31 years

For English call
(+420) 730 525 154
Mon-Fri: 8:00-16:00
or write to us

Pour Française

Para Español

Per Italiano
(+420) 735 750 451
www.stoklasa-eu.com
Haberdashery Stoklasa - wholesale
Průmyslová 13, 747 23 Bolatice
tel: 553 677 777, email: eshop@stoklasa-eu.com

Fringes and Tassels
TIP: Filter by colour, price, composition etc.
Clothing Fringes width 45 mm 550095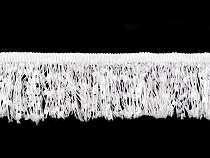 Cotton Fringe width 17 mm 520158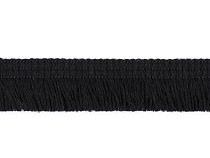 9.025 EUR
/ excl. VAT (25 m)
Extra Long Fringe 78 cm 520214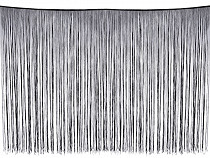 Width: 78 cm
starting at 0.5 m
Length: 4 m
4.964 EUR
/ excl. VAT (1 m)
Fringe width 30 mm 550096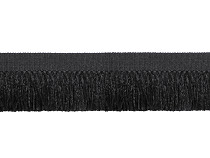 Width: 30 mm
Length: 9 m
dense
3.249 EUR
/ excl. VAT (9 m)
Fringe, glossy, thick width 15.5 cm 520213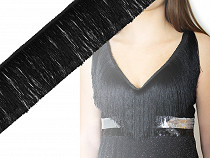 Chainette Fringe width 40 cm double 520195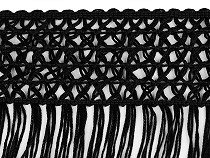 Width: 40 cm
starting at 0.5 m
Length: 9 m
1.340 EUR
/ excl. VAT (1 m)
Large Decorative Curtain Tassels 790296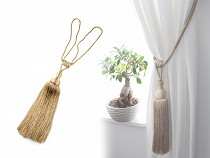 Large Decorative Curtain Tassels 790297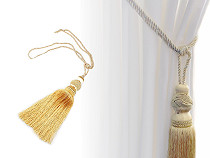 Tassel Extra Dense, length 65 mm 520239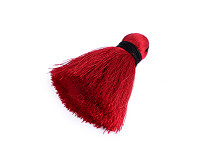 Tassel length 22-24 cm 520242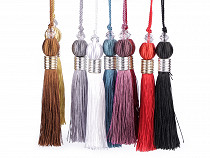 Tassel Ombré, length 13 cm 520240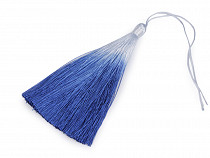 Trimming Braid with Beads width 65 mm 520236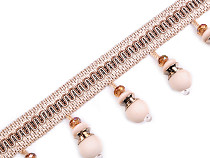 Total width: 65 mm
Width of Trim: 22 mm
Diameter of bead: 17 mm
Weight: 121 g
starting at 1 m
Length: 12 m
3.610 EUR
/ excl. VAT (1 m)
Fringes
Fringe is an ornamental textile trim applied to an edge of an item. Fringe originates in the ends of the warp, projecting beyond the woven fabric. Weft threads are then placed in line and their ends are cut into a line. Individual threads can be furtherly twisted or plaited together - it depends on you taste. They are made of cotton, polyester and polyacrylic staple; trim on carpet is usually made of wool and decorative fringes are made of lurex. The use of fringes is wide. Surely you remember the curtains at grandmas when you used to play: braiding loose fringes into braids, making knots and then you were scolded that it´s not good to do things like that and who should undo it now. On the one hand, it is a beautiful interior decoration, making things special. On the other hand, it is great fun for children who could play with it for hours. In the second case, we wish you holy patience with giving the fringes to its original state which is not an easy thing.
According to the law of registration of sales the seller is obliged to issue a receipt to the buyer. Seller is also obliged to register received revenue at the Financial Authority online; in case of technical failure this must be done within 48 hours.

© Stoklasa textilní galanterie s.r.o. 2021.
To achieve the required functionality this site uses cookies. By continuing to browse the site, you agree to our use of cookies.
More information.
I understand