… serving You 31 years

For English call
(+420) 730 525 154
Mon-Fri: 8:00-16:00
or write to us

Pour Française

Para Español

Per Italiano
(+420) 735 750 451
Are you an Entrepreneur or Business owner in EU country? Then register at our site and benefit from buying wholesale. Special offer for new wholesalers - get free shipping for your 1st order over 50Eur! More here.
www.stoklasa-eu.com
Haberdashery Stoklasa - wholesale
Průmyslová 13, 747 23 Bolatice
tel: 553 677 777, email: eshop@stoklasa-eu.com

Metal Hardware / Haberdashery
TIP: Filter by colour, price, composition etc.
Binding Screw Posts 750724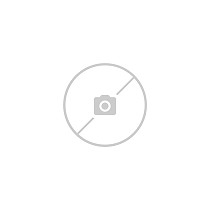 Length: 28 mm
Diameter: 5 mm
4.500 EUR
/ excl. VAT (50 pr.)
Adjustable Slide Buckle / Buckle Slider width 26 mm Rainbow 840443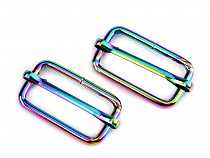 Inner size: 13 x 26 mm
Outer size: 18 x 32 mm
Thickness: 2,5 mm
Weight: 4 g
4.960 EUR
/ excl. VAT (10 pc.)
Adjustable Slide Square Buckle width 20 mm 750961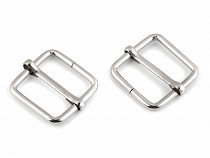 Inner size: 20 x 20 mm
Outer size: 25 x 25 mm
Thickness: 2,7 mm
Weight: 5 g
2.950 EUR
/ excl. VAT (50 pc.)
Adjustable Slide Square Buckle width 26 mm 750960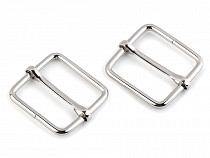 Adjustable Suspender Slides / Adjuster with Teeth 630053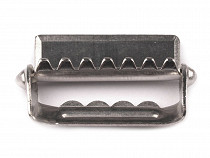 Width of pulling hole: 20; 24; 30; 36 mm
8.100 EUR
/ excl. VAT (100 pc.)
Alloy Keyring Carabiner / Snap Hook Safety Clip D-Ring 840356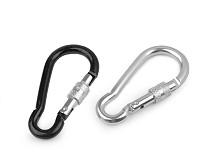 Alloy Keyring Carabiner / Snap Hook Safety Clip D-Ring 840357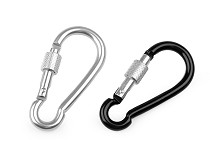 Antique Metal Lock / Catch Curved Buckle 780780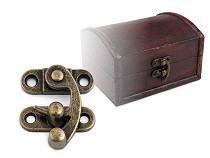 Bag Buckle 4.2x11.5 cm 730295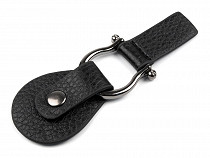 Bag Snaps With Eko Leather Tabs 730293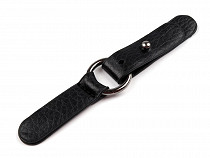 Ball Chain and Connector 10 cm 730687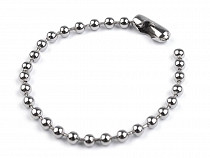 Ball Chain Necklace 12 cm 750715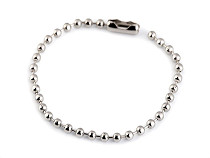 Metal Haberdashery
Tailor or dressmaker can create nothing without metal accessories. Do you need press buttons? Our assortment of metal haberdashery offers you steady choice of press buttons in many colours and sizes.
Are you looking for handbag rivets? Find in our offer standard rivets as well as rivets with tiny stones. We cover virtually whole assortment of metal haberdashery: snap fasteners, clothing rings, reinforcing eyelets and metal snap hooks. Suitable for suppliers of car seat coverings, manufacturers of canvas, or even to fashion salons which takes pride in high quality tailor job.
According to the law of registration of sales the seller is obliged to issue a receipt to the buyer. Seller is also obliged to register received revenue at the Financial Authority online; in case of technical failure this must be done within 48 hours.

© Stoklasa textilní galanterie s.r.o. 2021.
To achieve the required functionality this site uses cookies. By continuing to browse the site, you agree to our use of cookies.
More information.
I understand