www.stoklasa-eu.com
Haberdashery Stoklasa - wholesale
Průmyslová 13, 747 23 Bolatice
tel: 228 229 395, email: eshop@stoklasa-eu.com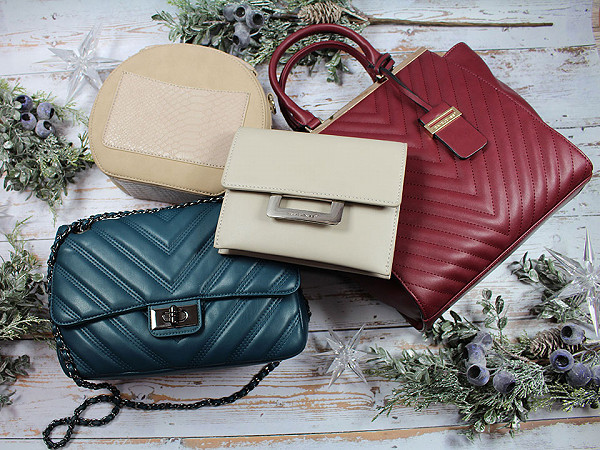 Fashion accessories exactly for your style. Timeless handbags and scarves will perfectly complement your outfit. Ladies and gentlemen will choose. We offer both summer and winter models - hats and caps, wallets, gloves, socks, bags and backpacks. In bad weather you will appreciate the folding umbrella in your handbag, you can choose from a range of stick and large family umbrellas, as well as raincoats and umbrellas for children. Gentlemen will appreciate the offer of ties, braces, bow ties, belts and cufflinks.
TIP: Filter by colour, price, composition etc.
Fashion and apparel accessories
The term fashion and apparel accessories covers such wide range of fashion necessities that it is really difficult to enumerate all of them. Let´s mention randomly: hats, shawls, scarves, belts, bow ties and ties for gentlemen, umbrellas for weeping weather, seductive and practical stockings or bags and handbags which no woman has ever enough. The handbag must be supplemented with handkerchiefs, or manicure.
Fashion accessories have been accompanying us as long as man exists in his current homo sapiens form on the Earth, ie at least 200 000 years. Historians and anthropologists even consider the need to embellish himself as the defining boundary that determines the difference between man and primate. When the first man has embellished his clothing in order to be appealing - not only due to purely practical or religious reasons - the fashion and fashion accessories were established.
And Mrs Fashion will never leave us because those who know how to play with Her (without allowing Her to have control over you!) will be even with simple clothes and playful alternation of various fashion accessories looking great every day but above all, gentleman or lady will feel good. Welcome to the world of men's and women's fashion and apparel accessories!
We know how difficult it is to navigate the flood of fashion trends, seasonal colours and choose from fashion accessories for yourself only what you feel good in. Therefore, for all who want to be inspired and feel good, we are preparing in section
Articles a> pieces of information from the world of fashion and style. Find tips and ideas on how to combine clothes with jewelry, how to make your kids happy or how to play with seasonal trends. See articles in menu
Fashion & Style a>.