www.stoklasa-eu.com
Haberdashery Stoklasa - wholesale
Průmyslová 13, 747 23 Bolatice
tel: 553 677 777, email: eshop@stoklasa-eu.com

Fabrics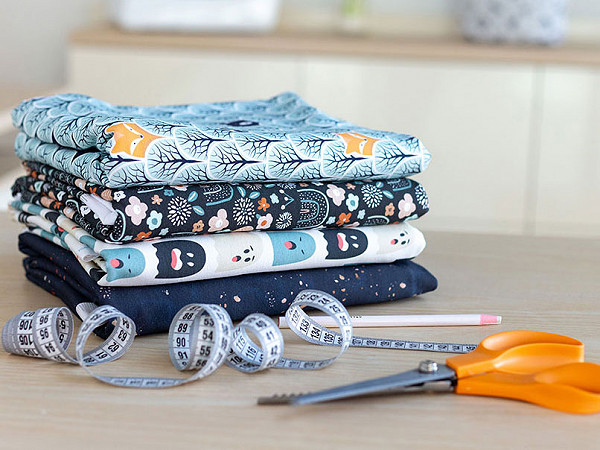 A wide selection of fabrics for sewing clothes, children's accessories or home decorations. We cut from 0.5 m. A large range of colors and patterns of cotton fabrics, knitwear and jersey fabrics in stock. We offer fabrics with certificates for children (minky plush, cloth fabric), sportswear (softshell, knitwear, swimwear), formal wear (satin, madeira, dress fabric) or home accessories (velvet, blackout, stroller fabrics).
TIP: Filter by colour, price, composition etc.
Fabrics Footage
In the category of fabric footage we offer mainly various types of satin - firm, elastic, or rainbow effects (iridescent), furtherly pocketing and chiffon. Among our customers are not only designers, seamstresses and tailors but also decorators and interior designers. For all of them we choose the most suitable materials and footage. You can buy via e-shop or you can choose from items in our retail store in Štěpánkovice or in the company shop in Kravaře.