… serving You 31 years

For English call
(+420) 730 525 154
Mon-Fri: 8:00-16:00
or write to us

Pour Française

Para Español

Per Italiano
(+420) 735 750 451
Are you an Entrepreneur or Business owner in EU country? Then register at our site and benefit from buying wholesale. Special offer for new wholesalers - get free shipping for your 1st order over 50Eur! More here.
Beads
» Jewellery Components
www.stoklasa-eu.com
Haberdashery Stoklasa - wholesale
Průmyslová 13, 747 23 Bolatice
tel: 553 677 777, email: eshop@stoklasa-eu.com

Jewellery Components
TIP: Filter by colour, price, composition etc.
Alligator Hair Clip with Teeth 75 mm 240788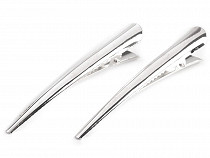 Base for Headband / DIY Headband 160824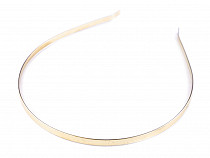 Decorative Foam Rose Ø4 cm 740634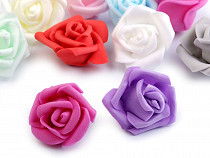 DIY French Style Barrettes / Unfinished Hair Clips 6x60 mm 240785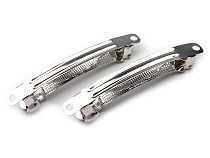 3.600 EUR
/ excl. VAT (20 pc.)
Headband Base ripple 220420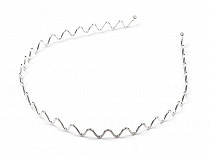 Circumference: 37 cm
Width: 0,5 cm
12.100 EUR
/ excl. VAT (50 pc.)
Lobster Clasp with Extension Chain and End Caps 790561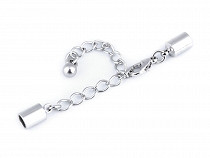 The inner diameter of ending part: 3,8 mm
Clasp dimensions: 5,5 x 10 mm
Total length: approx. 35 mm
9.270 EUR
/ excl. VAT (10 set)
Metal Headband Base 230993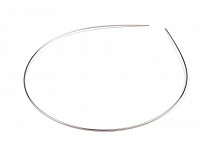 Headband Circumference: 37 cm
Diameter of wire: 1 mm
20.- EUR
/ excl. VAT (200 pc.)
Stainless Steel Ear Wire Kidney Shape 25 mm 330514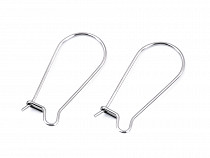 Height: 25 mm
Surgical steel
closed closure
9.900 EUR
/ excl. VAT (100 pc.)
Stainless Steel Earring Findings / Ball Stud Earring Loop Ring & Post 330517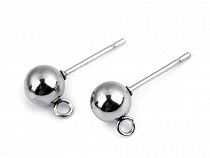 Diameter of bead: 6 mm
Length: 17 mm
Length of pin: 11 mm
Surgical steel
Stud Earrings
2.170 EUR
/ excl. VAT (10 pc.)
Stainless Steel Earring Hook 330318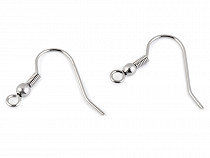 Height: 19; 21 mm
Surgical steel
9.100 EUR
/ excl. VAT (100 pc.)
Stainless Steel Earring Hook 330606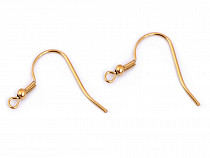 Height: 20 mm
Stainless steel
6.420 EUR
/ excl. VAT (20 pc.)
Stainless Steel Flat Cord End 3 mm for Leather 330516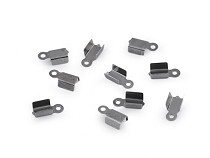 Dimensions: 3 x 9 mm
Pulling hole: 1,8 mm
Stainless steel
3.700 EUR
/ excl. VAT (100 pc.)
Jewellery Components And Metal Parts
Jewellery components, also called metal parts are besides beads and jewellery pliers the next most important jewellery tool. We offer full range of metal components for jewelry making - find in our e-shop eg. snap hooks, screw type and magnetic fastening connecting rings in several sizes and tones, double rings, crimp beads, filigree hangers, metal bead caps, various types of chains. .. and of course let´s not forget the most basic jewellery components - eye needles and jewelry rivets.
According to the law of registration of sales the seller is obliged to issue a receipt to the buyer. Seller is also obliged to register received revenue at the Financial Authority online; in case of technical failure this must be done within 48 hours.

© Stoklasa textilní galanterie s.r.o. 2021.
To achieve the required functionality this site uses cookies. By continuing to browse the site, you agree to our use of cookies.
More information.
I understand