… serving You 31 years

For English call
(+420) 730 525 154
Mon-Fri: 8:00-16:00
or write to us

Pour Française

Para Español

Per Italiano
(+420) 735 750 451
Jewellery
» Handbag Accessories, Mobile Phone Pendants, Keychains
www.stoklasa-eu.com
Haberdashery Stoklasa - wholesale
Průmyslová 13, 747 23 Bolatice
tel: 553 677 777, email: eshop@stoklasa-eu.com

Handbag Accessories, Mobile Phone Pendants, Keychains
Ornaments for handbags, mobile phones and key chains are very  popular items. From our inventory can pick not only grown woman, but also children. We have prepared charms and plush characters as a keychains and accessories for mobile phones. We also have a variety of packages to protected your cell phone from harmful influences.
TIP: Filter by colour, price, composition etc.
Folding Scissers PIN length 9.5 cm 790956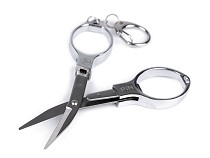 Length of blade: 2,6 cm
Total length: 9,5 cm (4")
3.930 EUR
/ excl. VAT (1 pc.)
Handbag / Keychain Fur Pendant Unicorn, Flamingo 750799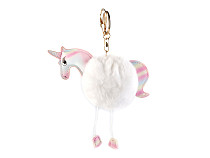 Dimensions: No. 1: 11 x 16 cm
Dimensions: No. 2: 7 x 18 cm
Diameter of pom pom: 6 - 6,5 cm
Total length: No. 1: 19 cm
Total length: 25 cm
4.668 EUR
/ excl. VAT (1 pc.)
Keychain / Pendant Jingle Bell 330728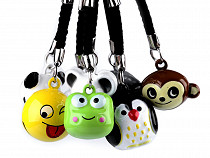 Keychain Ring with Clasp 740671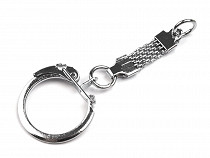 Length: 6 cm
Clasp dimensions: 2 cm
Colour of metal: platinum
82.- EUR
/ excl. VAT (1000 pc.)
Lanyard with Lobster Clip 840151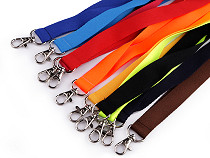 Metal Jingle Bells Animals, Heart 790858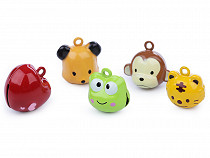 Pocket Tape Measure length 150 cm 730376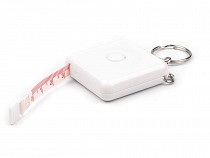 Dimensions: 46 x 46 mm
Length: 150 cm
Plastic
3.145 EUR
/ excl. VAT (5 pc.)
Suitcase / Luggage Name Tag 750826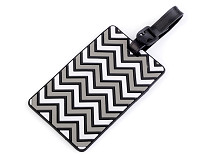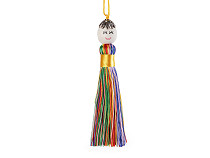 Total length: approx. 16 cm
1.128 EUR
/ excl. VAT (1 pc.)
Decorative Tassel length 55 mm 510655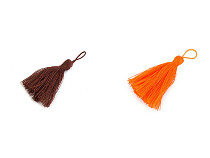 Angel Charm in a Box 300001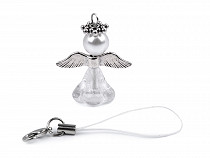 Ornament dimensions: 2,2 x 2,5 cm
Total length: 9 cm
Angel Charm in a Box 300005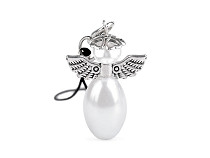 Ornament dimensions: 2 x 3 cm
Total length: 10 cm
Handbag Pendants, Keychains
Pendants are one of the most popular groups of jewelry. Very popular are handbag which will make the handbag an indispensable fashion accessory. All handbag pendants are equipped with a practical clasp for easy attachment.
According to the law of registration of sales the seller is obliged to issue a receipt to the buyer. Seller is also obliged to register received revenue at the Financial Authority online; in case of technical failure this must be done within 48 hours.

© Stoklasa textilní galanterie s.r.o. 2021.
To achieve the required functionality this site uses cookies. By continuing to browse the site, you agree to our use of cookies.
More information.
I understand