www.stoklasa-eu.com
Haberdashery Stoklasa - wholesale
Průmyslová 13, 747 23 Bolatice
tel: 228 229 395, email: eshop@stoklasa-eu.com

Scissors and Shears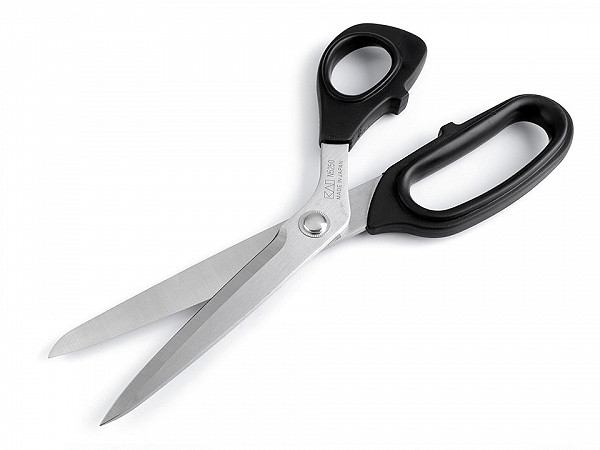 Do you need scissors? Cutlery goods common even from world brands. Scissors for tailoring, trimming, manicure and snaps. There is something for everyone in our wide range of classic and special scissors. When working with fabrics, you will appreciate professional tailor's scissors, slitting scissors and smaller clippers for quick thread cutting. You will also find world-famous brands such as Finnish Fiskars, German Solingen or Japanese KAI.
TIP: Filter by colour, price, composition etc.
Scissors And Cutlery
Scissors are hand-operated cutting instruments used for cutting various thin materials, such as paper, cardboard, metal foil, thin plastic, cloth, rope, and wire. Scissors can also be used to cut hair and food. Mechanically, scissors are a first-class double-lever with the pivot acting as the fulcrum. There are many types of scissors for different purposes. A pair of scissors consists of two pivoted blades. Both blades are usually smooth and straight, sometimes indented.