… serving You 31 years

For English call
(+420) 730 525 154
Mon-Fri: 8:00-16:00
or write to us

Pour Française

Para Español

Per Italiano
(+420) 735 750 451
Are you an Entrepreneur or Business owner in EU country? Then register at our site and benefit from buying wholesale. Special offer for new wholesalers - get free shipping for your 1st order over 50Eur! More here.
www.stoklasa-eu.com
Haberdashery Stoklasa - wholesale
Průmyslová 13, 747 23 Bolatice
tel: 553 677 777, email: eshop@stoklasa-eu.com

Sewing Threads
In our e-shop you will find high-quality threads that are reliable and will not tear when sewing. We offer you a thread for home and small repairs; linen and monofilament yarn for invisible stitch; footwear and embroidery thread. The vast majority of threads we offer are Czech production and ensures a very high quality and durability. You can choose from many colors and types.
TIP: Filter by colour, price, composition etc.
Colour Card for Unipoly Threads 750462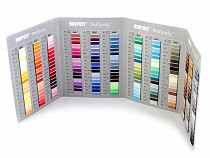 6.766 EUR
/ excl. VAT (1 pc.)
Cone Thread Holder Prym 020789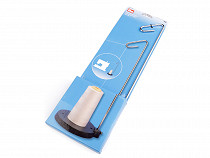 Diameter: 11,5 cm
Height: 38 cm
16.058 EUR
/ excl. VAT (2 pc.)
Cotton Thread 200 m 20x2 tex 240266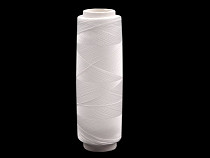 Maximum Continuous Length: 200 m
Thickness of thread: 0,3 mm
Tex: 20 x 2
3.720 EUR
/ excl. VAT (5 pc.)
Cotton Thread Ø0.6 mm 240284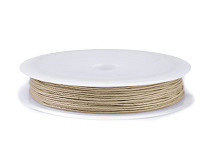 Cotton Threads 1000 m 240199
Maximum Continuous Length: 1000 m
Thickness of thread: 0,2 mm
Mercerized cotton
26.610 EUR
/ excl. VAT (10 pc.)
Elastic Thread for Overlocks 5000 m 240285

Elastic Thread for Overlocks 5000 m neon 240286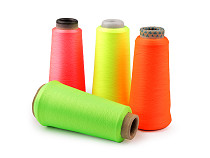 Elastic Thread Sabaflex 120; 1500 m 240288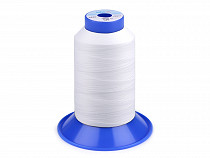 Embroidery Thread PES Isacord 5000 m 240313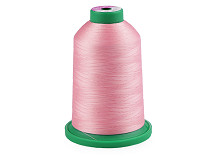 Embroidery Threads 100 m Metalux 240299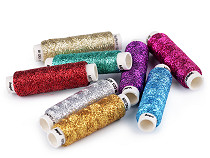 Gütermann Threads Rayon 40 length 200 m 240252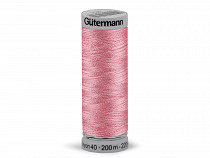 Knitting-in Elastic Prym 240277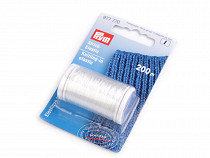 Maximum Continuous Length: 200 m
9.700 EUR
/ excl. VAT (5 pc.)
Sewing Threads
Threads are (like darns) products of one or several fibres. While "darn" is general, wider term, thread is always one single part of darn. But this definition does not apply generally and therefore term darn and thread use to be interchanged not only by laymen but by textile experts too; depending on local tradition or branch.
According to the law of registration of sales the seller is obliged to issue a receipt to the buyer. Seller is also obliged to register received revenue at the Financial Authority online; in case of technical failure this must be done within 48 hours.

© Stoklasa textilní galanterie s.r.o. 2021.
To achieve the required functionality this site uses cookies. By continuing to browse the site, you agree to our use of cookies.
More information.
I understand