… serving You 31 years

For English call
(+420) 730 525 154
Mon-Fri: 8:00-16:00
or write to us

Pour Française

Para Español

Per Italiano
(+420) 735 750 451
Beads
» Stringing Material
www.stoklasa-eu.com
Haberdashery Stoklasa - wholesale
Průmyslová 13, 747 23 Bolatice
tel: 553 677 777, email: eshop@stoklasa-eu.com

Stringing Material
TIP: Filter by colour, price, composition etc.
Braided Necklace Cord with Lobster Clasp length 45 cm 130954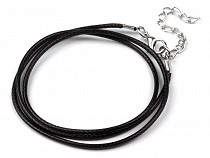 Braided String with Eco Leather Ø3 mm 520183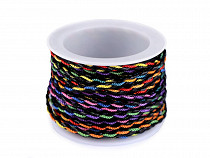 Diameter: 3 mm
Length: 50 m
6.700 EUR
/ excl. VAT (50 m)
Cotton Thread 200 m 20x2 tex 240266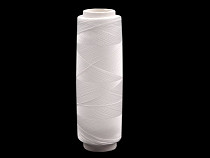 Maximum Continuous Length: 200 m
Thickness of thread: 0,3 mm
Tex: 20 x 2
3.715 EUR
/ excl. VAT (5 pc.)
Flat Ribbon Yarn 250 g 290420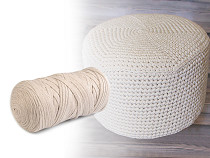 Multi-row String with Clasp length 46 cm 220421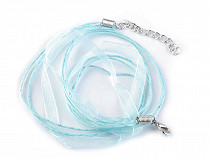 Width: approx. 1 cm
Length: 46 cm
Extension Chain: 5 cm
Clasp dimensions: 0,6 x 1 cm
16.700 EUR
/ excl. VAT (100 pc.)
Rainbow String Ø0.8 mm 310232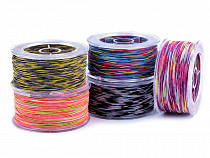 Round Cord / Rope Indian motif 310199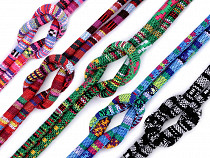 Round Cord with Lurex and Indian Motive 310212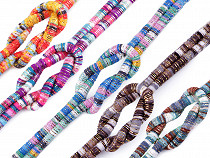 Rubber Necklace Cord with Lobster Clasp length 48 cm 220965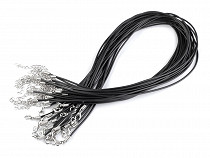 Diameter: 2 mm
Length: 48 cm
Extension Chain: 3,5 cm
14.480 EUR
/ excl. VAT (20 pc.)
Satin Ribbon / String Ø2 mm Mix colours 3 m 310236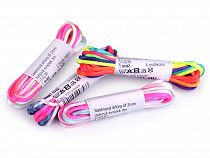 Satin String Ø1 mm Packs per 3m 310238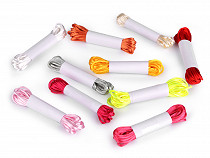 Diameter: 1 mm
Length: 3 m
2.480 EUR
/ excl. VAT (10 bunch)
Spaghetti T-Shirt Yarn 320-350 g 290707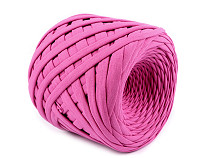 Bead Stringing Accessories
The term stringing material covers whole range of nylon strings, hoops, finished nylon strings with fastening, leather, imitation of leather and delicate chiffon laces in widths from three millimeters to 40 millimetres. We must not omit, of course, one of the most typical stringing materials - silicon line (often called simply nylon or fish line) and flexible silicone fibre (maybe you know it under the term elastic). We managed to include in our range aslo untypical stringing materials in the form of flat elastic bands; both in clear and colour form.
According to the law of registration of sales the seller is obliged to issue a receipt to the buyer. Seller is also obliged to register received revenue at the Financial Authority online; in case of technical failure this must be done within 48 hours.

© Stoklasa textilní galanterie s.r.o. 2021.
To achieve the required functionality this site uses cookies. By continuing to browse the site, you agree to our use of cookies.
More information.
I understand