www.stoklasa-eu.com
Haberdashery Stoklasa - wholesale
Průmyslová 13, 747 23 Bolatice
tel: 228 229 395, email: eshop@stoklasa-eu.com

Trimming Ribbons, Folk Ribbons and Insertion Piping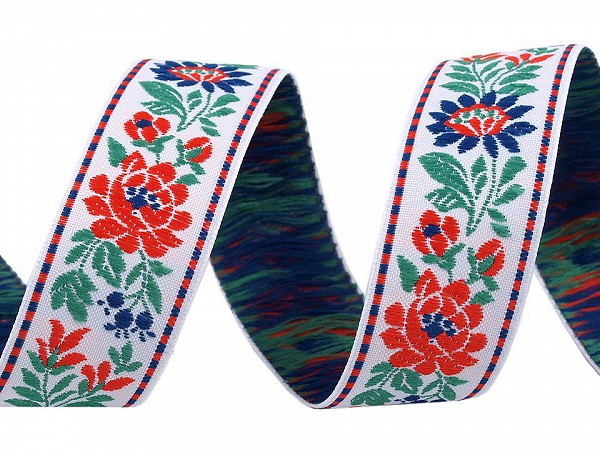 We have a wide selection of patterns and patterns - traditional, Indian, oriental, children's and tapestry. You will find your way with us. We decorate this, we border that. When we have the right pattern and know where we want to sew it, we will decorate one poem. Patterns and patterns are used for both protective and aesthetic reasons. We offer you a lot of patterned ribbons, every woman can choose from us, whether she sews in her spare time or professionally. By the way, we are particularly proud of our range of traditional costume patterns.
TIP: Filter by colour, price, composition etc.
Hem Braid
Hem textiles are designed to hem dresses; no matter whether for protection of for estetical reasons. Under term hem braids you will find in our offer incredibly wide range of hem braids and patterned ribbons: embroidered ribbons, patterned ribbons, folk costume and ethnic costume ribbons, passpoil braids for higt tailor job. In a word, hem braids represents variety of textile braids with multiple decoration.