… serving You 31 years

For English call
(+420) 730 525 154
Mon-Fri: 8:00-16:00
or write to us

Pour Française

Para Español

Per Italiano
(+420) 735 750 451
www.stoklasa-eu.com
Haberdashery Stoklasa - wholesale
Průmyslová 13, 747 23 Bolatice
tel: 553 677 777, email: eshop@stoklasa-eu.com

Home Furnishing & Kitchen Linen
Under Kitchen textiles we offer quality accessories that you will surely appreciate. Get your placemats, pot holders, aprons and table runners and use them for all occasions. You can choose from many colors and interesting designs (from simple to elegant pieces,multicolored and with different motives). All kitchen accessories are made from the highest quality materials to last very long time.
TIP: Filter by colour, price, composition etc.
Hollow Fiber Pillow / Pillow PES Insert 40x40 cm 250 g 690934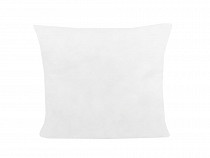 Dimensions: 40 x 40 cm
Weight: 250 g
2.482 EUR
/ excl. VAT (1 pc.)
Hollow Fiber Pillow / Pillow PES Insert 45x45cm 400g 690555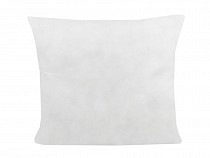 Dimensions: 45 x 45 cm
Weight: 400 g
5.524 EUR
/ excl. VAT (2 pc.)
Baby / Crib Bedding 810366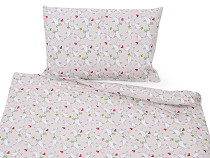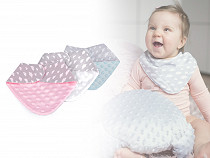 Baby Crib Bumper / Chunky Knit Braid for Newborn 810363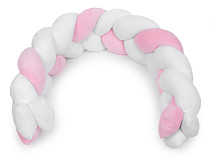 Length: approx. 140 cm
Height: 19 cm
26.172 EUR
/ excl. VAT (1 pc.)
Baby Crib Chunky Braided Bumper 810357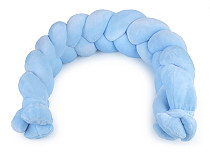 Baby Crib Chunky Braided Bumper - Cotton 810369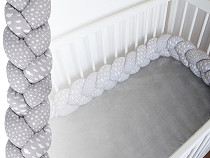 Length: approx. 145 cm
Width: 14 cm
23.690 EUR
/ excl. VAT (1 pc.)
Baby Nest / Co-sleeper Minky 810387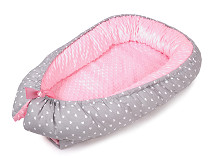 Baby Scarf Elephant 810636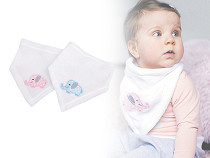 Width: 24 cm
Circumference: 41 cm
2.843 EUR
/ excl. VAT (1 pc.)
Baby Swaddle Wrap Blanket Minky 810388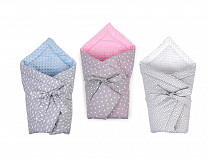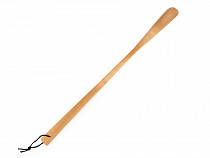 2.387 EUR
/ excl. VAT (1 pc.)
Bed Sheet Holder Straps Set of 3 pcs 820836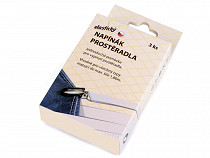 Length: 52 - 155 cm
Width: 2 cm
Packing: 3 pc
Flexible
4.332 EUR
/ excl. VAT (1 box)
Kitchen Textiles And Tablemats
Every housewife wants to have home cosy and beautiful. And this also applies to the kitchen which deserves as much care as other rooms. After bedroom and workplace, the kitchen is another place where one spends a lot of time and therefore needs to feel happy and enjoy a good feeling from nicely decorated environment.

Very effective impression can be achieved with ring-shaped napkin ring. When you choose the right tablecloth colour matching the napkins, you create a great decoration from which you can´t remove your eyes. Kitchen textiles not only offer you tablecloths but also table mats, aprons, kitchen gloves and many other things.

You can choose from many interesting colour combinations, patterns and shapes. You can choose a simple elegant table mat and tablecloths as well as kitchen utensils with vegetable, fruit and natural motifs, which are just perfect for the kitchen.
Everything is made from the top quality materials, with our products, your work in kitchen will turn into pleasure.
According to the law of registration of sales the seller is obliged to issue a receipt to the buyer. Seller is also obliged to register received revenue at the Financial Authority online; in case of technical failure this must be done within 48 hours.

© Stoklasa textilní galanterie s.r.o. 2021.
To achieve the required functionality this site uses cookies. By continuing to browse the site, you agree to our use of cookies.
More information.
I understand