… serving You 31 years

For English call
(+420) 730 525 154
Mon-Fri: 8:00-16:00
or write to us

Pour Française

Para Español

Per Italiano
(+420) 735 750 451
Are you an Entrepreneur or Business owner in EU country? Then register at our site and benefit from buying wholesale. Special offer for new wholesalers - get free shipping for your 1st order over 50Eur! More here.
www.stoklasa-eu.com
Haberdashery Stoklasa - wholesale
Průmyslová 13, 747 23 Bolatice
tel: 553 677 777, email: eshop@stoklasa-eu.com

Fashion Hats, Fascinators and Boa
Do you consider hats nowadays as extravagance, or are they part of your wardrobe? If you can't leave your home without Hat, then we have prepared an exciting offer for you - straw hats, which will be helpful not only for everyday wear to work or in the city, but also on holiday by the sea. And angora hats will come in handy in the winter months.
TIP: Filter by colour, price, composition etc.
Boa - Turkey Feathers 90 g length 1.8 m 770012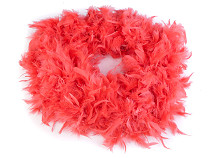 Brooch Bloom with Feathers 730838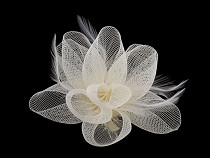 Diameter of ornament: 12 cm
Length of clip: 4,5 cm
Length of Pin: 2 cm
2.635 EUR
/ excl. VAT (1 pc.)
Brooch Flower with Feathers 750780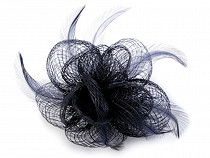 Fascinator / Brooch Flower with Feathers 810069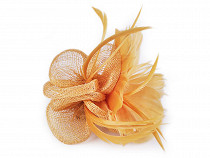 Fascinator / Brooch Flower with Feathers 810071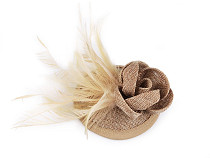 Fascinator / Brooch, Flower with Feathers 810180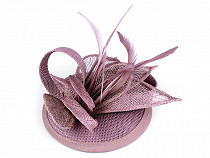 Ladies Hat unfinished DIY 720648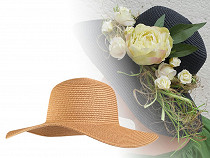 Mini Hat / Fascinator with Feathers and French Veil 810067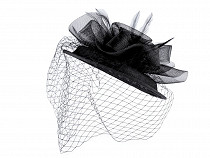 Diameter: approx. 20 cm
Depth: 2 cm
Length of clip: 7,5 cm
8.345 EUR
/ excl. VAT (1 pc.)
Feather Boa 25 g length 2m 710001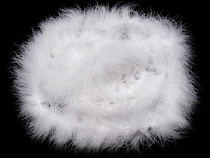 Turkey Feather Boa 60 g length 1.8 m 690848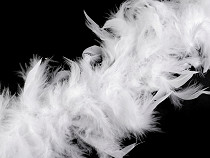 Fascinator / Brooch Flower with Feathers 810068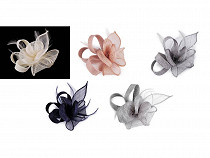 Diameter: approx. 11 cm
Length of clip: 3 cm
Length of Pin: 2 cm
Ladies Summer Hat for DIY decorating 770853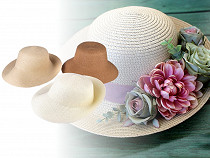 Circumference: 59 cm
Height: 15 cm
Weight: 135 g
Hats
Hats are part of clothing and serve as a headdress. There is an evidence of their use already in ancient Mesopotamia and Greece. Their great fame came in the 15th century when they re-appeared in Europe. Hats were and still are the badge of office or profession, till today they are a part of some uniforms. In the past, they were a badge of social status, without which you could not even appear on the street.

Currently, wearing a hat is considered as extravagance , women wear head coverings on important social events. Hat is still worn e.g. at horse races and is called "trilby". We have far more types of headwear, for example, bowler hat, which is famous for fairy-tale movie with magician named Pan Tau. Top hat was typical Chaplin´s paraphernalia. Napoleon made famous Three-Cornered Hat and boaters are again typical for cartoon characters of grandfathers and uncles.

Are you looking forward to summer? Would you like to go on vacation to the sea? Then surely you know that you need to protect against the sun not only with sunscreen, but you should also protect your head by some head cover to avoid sunburn. For moments spent at azure sea, we have prepared an offer of beach hats , with which you make a lot of show. Ladies will certainly not resist beach hat in the style of Pretty Woman and little hats from angora wool for the winter months.
According to the law of registration of sales the seller is obliged to issue a receipt to the buyer. Seller is also obliged to register received revenue at the Financial Authority online; in case of technical failure this must be done within 48 hours.

© Stoklasa textilní galanterie s.r.o. 2021.
To achieve the required functionality this site uses cookies. By continuing to browse the site, you agree to our use of cookies.
More information.
I understand