www.stoklasa-eu.com
Haberdashery Stoklasa - wholesale
Průmyslová 13, 747 23 Bolatice
tel: 228 229 395, email: eshop@stoklasa-eu.com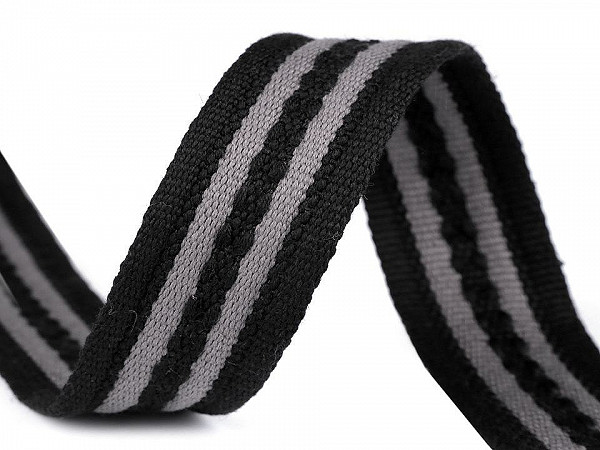 Wide range of straps of various widths. Cotton and jute, polypropylene, polyester, reflective, straight and braided. We have a large selection of one-color straps, but lovers of colorful patterns will also enjoy themselves. The straps are strong enough in tension. You can select them according to materials, width and lengths. You can use them for the production of bags, backpacks, leashes for pets as well as for lining textile products or for upholstering furniture.
TIP: Filter by colour, price, composition etc.
Webbings
Webbing is narrow flat textile strip or tube of varying width and fibres made usually by weaving, to a less extent by knitting.
Woven webbings are made in similar way as ribbons; webbings are only more robust.

It is a versatile component used in climbing, slacklining, furniture manufacturing, automobile safety, auto racing, towing, parachuting, military apparel, and many other fields.
Webbings are also used for carrying especially volumnious or heavy objects.