… serving You 31 years

For English call
(+420) 730 525 154
Mon-Fri: 8:00-16:00
or write to us

Pour Française

Para Español

Per Italiano
(+420) 735 750 451
Are you an Entrepreneur or Business owner in EU country? Then register at our site and benefit from buying wholesale. Special offer for new wholesalers - get free shipping for your 1st order over 50Eur! More here.
www.stoklasa-eu.com
Haberdashery Stoklasa - wholesale
Průmyslová 13, 747 23 Bolatice
tel: 553 677 777, email: eshop@stoklasa-eu.com

Lace and Madeira
Lace is a fabric with a repeating pattern, which is produced by hand and by machine. Once the lace was a symbol of high status. Today, lace decorate your clothes to add flair to them. Lace is also popular in home decoration. At our store you can choose from a huge variety of lace, which have a different pattern, in many colors and different sizes. Just use your imagination and start creating.
TIP: Filter by colour, price, composition etc.
Leftovers - Lace, Ribbon, Trim Set 730776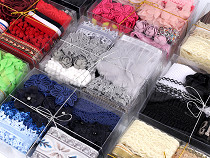 Leftovers - Laces, Trims, Ribbons 810883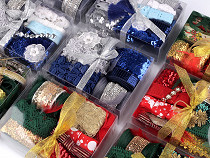 Set of Bobbin Laces 550097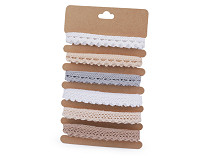 Width: 9; 10 mm
Maximum Continuous Length: 6 x 1,5 m
Firm
2.481 EUR
/ excl. VAT (1 card)
Cotton Bobbin Lace Trim width 8 mm 180501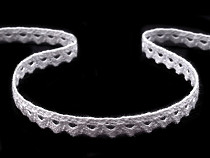 Cotton Bobbin Lace Trim width 9 mm 180402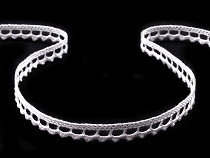 Cotton Bobbin Lace width 9 mm 180975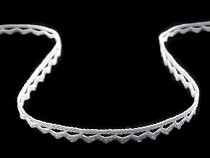 Cotton Bobbin Lace / Elastic Ruffle Lace width 10 mm 550009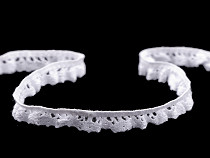 Cotton Bobbin Lace Trim width 10 mm 180459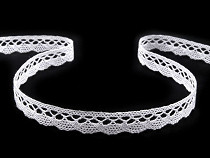 Cotton Bobbin Lace width 10 mm 550008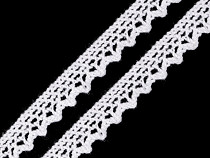 Cotton Bobbin Lace width 12 mm 550013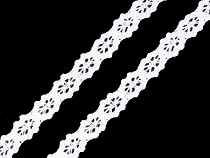 Cotton Bobbin Lace Trim width 11 mm 180758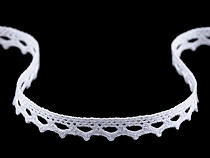 Cotton Bobbin Lace Trim width 11 mm 180759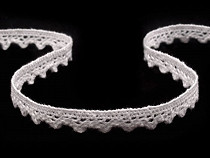 Laces
In the past laces were feature of sumptuous garment of high nobility and rich burghers. Laces were bobbin laced or sewn in poor regions (e.g. North Bohemia or poor regions of Slovakia) where lacemaking was bread and butter of all families. And while making one metre of lace took few tens of hours in the past, modern textile machines can weave or "bobbin lace" one metre of lace in few seconds. Due which lace is a decorative element for romantical models.
According to the law of registration of sales the seller is obliged to issue a receipt to the buyer. Seller is also obliged to register received revenue at the Financial Authority online; in case of technical failure this must be done within 48 hours.

© Stoklasa textilní galanterie s.r.o. 2021.
To achieve the required functionality this site uses cookies. By continuing to browse the site, you agree to our use of cookies.
More information.
I understand