… serving You 31 years

For English call
(+420) 730 525 154
Mon-Fri: 8:00-16:00
or write to us

Pour Française

Para Español

Per Italiano
(+420) 735 750 451
www.stoklasa-eu.com
Haberdashery Stoklasa - wholesale
Průmyslová 13, 747 23 Bolatice
tel: 553 677 777, email: eshop@stoklasa-eu.com

Iron-on Patches
TIP: Filter by colour, price, composition etc.
Denim Iron on Patch 390558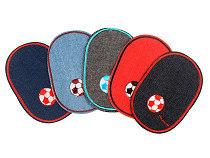 Denim Iron on Patch 390560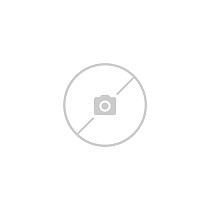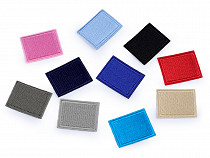 Iron on Patch Fabric 750223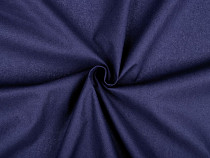 Nylon Self-adhesive Patch 790825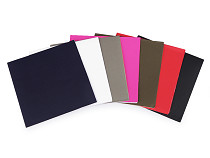 Self-adhesive Patch 7x7 cm 840258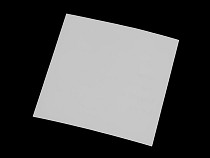 3.380 EUR
/ excl. VAT (5 pc.)
Suede Iron-on Patches with Perforation 790826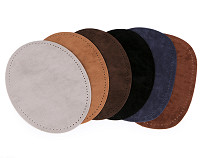 Denim Iron-on Patches 5.3x7.9 cm 740371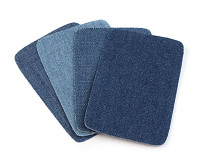 Denim Iron-on Patches 6.8x8.5 cm 730299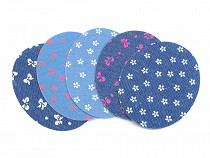 Denim Iron-on Patches 7.5x10.5 cm 080927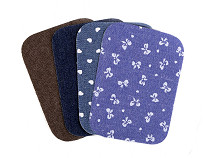 Denim Iron-on Patches 7.6x4.9 cm 050575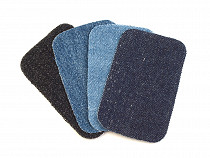 Self-Adhesive Nylon Repair Patch 390638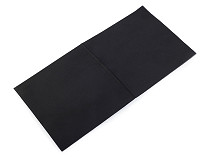 1.307 EUR
/ excl. VAT (1 pc.)
Mending Patches
We know pretty well how important function in each household mending patches fullfil, especially if you have lively children. Patches are wonderful, quick way to mend holes in dress, reinforce cracks in textile or camouflage unwashable stains. We offer you iron-on patches - firm printed fabric, covered by thermoplastic layer on the bottom. Choose a patch with suitable pattern (children´s, unicolour, jeans...), press against washed and iron damaged place and iron mending patch on. No worries with washing of such mended dress.
According to the law of registration of sales the seller is obliged to issue a receipt to the buyer. Seller is also obliged to register received revenue at the Financial Authority online; in case of technical failure this must be done within 48 hours.

© Stoklasa textilní galanterie s.r.o. 2021.
To achieve the required functionality this site uses cookies. By continuing to browse the site, you agree to our use of cookies.
More information.
I understand