www.stoklasa-eu.com
Haberdashery Stoklasa - wholesale
Průmyslová 13, 747 23 Bolatice
tel: 553 677 777, email: eshop@stoklasa-eu.com

Velvet ribbon width 25 mm 420370
while supplies last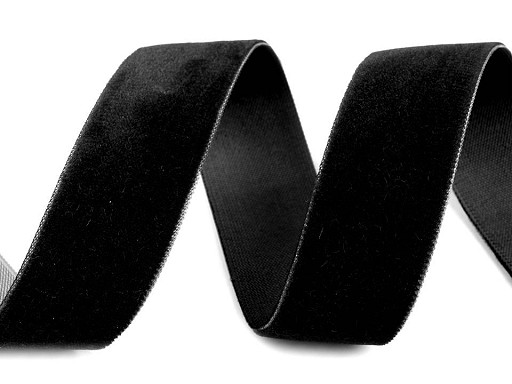 110900 black
Inspiration
0.755 EUR

excl. VAT
0.838 EUR

excl. VAT
Item Number:
420370
Composition:
74% polyamide
26% viscose
Customs code:
5808900000
Description
Velvet ribbon is made of a synthetic material that is pleasant to the touch and very soft.
Usage: Ribbon can be sewn on clothing for example for carnival costumes. Very often it is used in the manufacture of jewelry, because it works well with beading. It also finds its use in decorative areas.
These is quality Czech product. Can have 1 cut in winding.
Width: 25 mm
Length: 5 m
Decorative
Composition
74% polyamide
26% viscose
Techniques
Folk Costumes Sewing
Production of decorations
Sewing - other
Product care

Did you find an inaccuracy in the description of the goods? Or do you think anything is missing here? Please let us know.