… serving You 31 years

For English call
(+420) 730 525 154
Mon-Fri: 8:00-16:00
or write to us

Pour Française

Para Español

Per Italiano
(+420) 735 750 451
www.stoklasa-eu.com
Haberdashery Stoklasa - wholesale
Průmyslová 13, 747 23 Bolatice
tel: 553 677 777, email: eshop@stoklasa-eu.com

Lace, Spider Web and Tulle
TIP: Filter by colour, price, composition etc.
Tulle Embroidered with 3D flowers width 26 cm 860171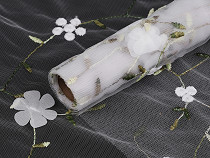 Width: 26 cm
Length: 2.5 m
5.520 EUR
/ excl. VAT (2,5 m)
Spider Web Lace Net on a Roll width 14-15 cm 720469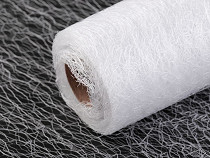 Spider Web Lace Net on a Roll width 30 cm length 9 m 720466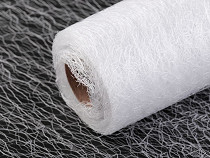 Lace Fabric width 48 cm 740941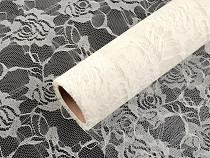 Spider Web Net on a Roll width 48 cm 740939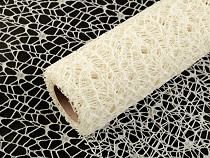 Tulle Fabric with Hologram Stars width 48 cm 550066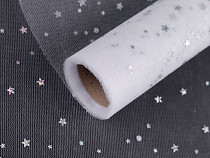 Width: 48 cm
Length: 4.5 m
2.129 EUR
/ excl. VAT (4,5 m)
Decorative Tulle with Polka Dots width 50 cm 180910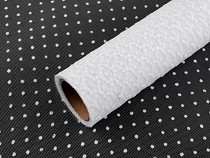 Width: 50 cm
Length: 4.5 m
5.067 EUR
/ excl. VAT (4,5 m)
Decorative Lace width 15 cm 180787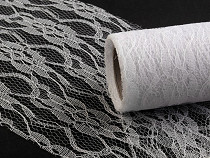 Decorative Tulle Fabric, width 15 cm 180500


Wire Mesh Ribbon with Lurex width 15 cm 430375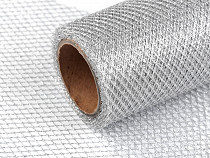 Decorative Tulle Fabric with Glitters width 20 cm 180693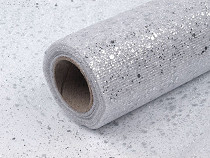 Decorative Tulle Fabric 22.5 cm 180535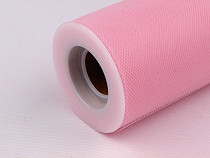 Decorative Tulles
Compared to organza, decorative tulle and vlizelin (non-woven interlining) are tougher; they keep their shape perfectly. Decorative tulle is fabric with net texture (little bit resembling structure of honeycomb). On the other hand, vlizelin belongs to non-woven fabrics.

Both tulle and vlizelin have wide array of usage - decoration of triumphal arches, wedding decorations, big bowknots on chairs during festive tables. Decorative tulle coiled round trees in garden party is very impressive, especially evening it makes dreamy atmosphere. Florists often make of decorative tulle or vlizelin cuffs coiled round bouquets. There is also nice look at combination of two harmonical colours. These decorative materials have one more advantage: just cut them of coil, loose or crease and finish. Furthermore, this material is suitable for luxurious gift wrapping.
According to the law of registration of sales the seller is obliged to issue a receipt to the buyer. Seller is also obliged to register received revenue at the Financial Authority online; in case of technical failure this must be done within 48 hours.

© Stoklasa textilní galanterie s.r.o. 2021.
To achieve the required functionality this site uses cookies. By continuing to browse the site, you agree to our use of cookies.
More information.
I understand