www.stoklasa-eu.com
Haberdashery Stoklasa - wholesale
Průmyslová 13, 747 23 Bolatice
tel: 553 677 777, email: eshop@stoklasa-eu.com

Braids and Trimmings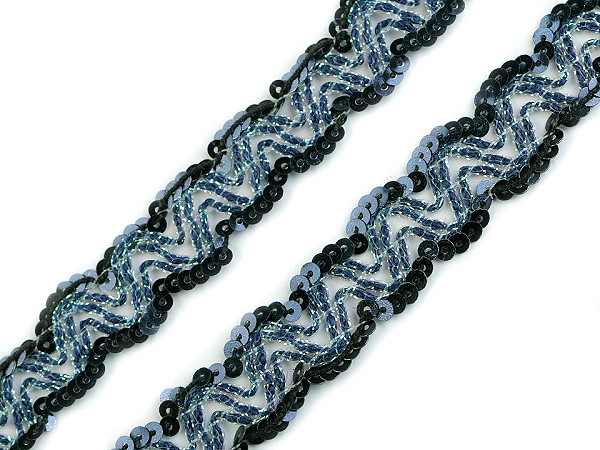 We have a wide range of braids from classic snakes to luxury stone, pearl or feather. You can choose from us. Do you know how to ensure the originality of your clothing? The answer is braid. This decorative piece can literally work wonders with clothes. It will help you if you want to add a twist to your jacket, costume, blouse and dress. They also beautify accessories, shoes and can also handle home textiles. Sequined, feather, stone or pearl braids add elegance and a touch of luxury to formal wear. On the contrary, pompom braids add lightness and playfulness to accessories. Braids for home textiles will make your pillows, tablecloths or blankets cozy and, above all, upholstery will use them.
TIP: Filter by colour, price, composition etc.
Braids
Braids can be made of all synthetic materials; cotton darns are often used and certain percentage of elastomers is added. Braids are produced by two basic technologies: braiding, or knitting on so-called knitting crochet machines.
Braiding machines use one longitudinal system of threads that mutually interweave in diagonal direction.
Knitting crochet machines of warp they knit chain eyes, through which weft yarn is pulled. Galoon braids may gained on their volume by laid-in warp thread which is often made of elastic fibres.