Are you an Entrepreneur or Business owner in EU country? Then register at our site and benefit from buying wholesale. Special offer for new wholesalers - get free shipping for your 1st order over 50Eur! More here.
www.stoklasa-eu.com
Haberdashery Stoklasa - wholesale
Záhumenni 22, 747 21 Kravaře
tel: 553 677 777, email: eshop@stoklasa-eu.com

Wadding
TIP: Filter by colour, price, composition etc.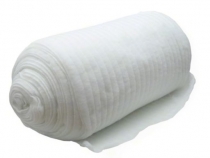 Weight: 150 g/m²
Width: 90 cm
Min. quantity 0,5 m
Original coil: 33 m
1.336 EUR
/ excl. VAT (1 m)
Polyester Wadding 100g width 90cm measured out VBV 760055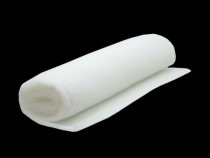 Width: 90 cm
Thickness: 8 mm
Min. quantity 0,5 m
1.448 EUR
/ excl. VAT (1 m)
Wadding 80 g/m² width 155 cm Freudenberg 350370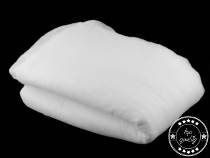 Width: 155 cm
Weight: 80 g/m²
Thickness: approx. 9 mm
Min. quantity 0,5 m
2.361 EUR
/ excl. VAT (1 m)
According to the law of registration of sales the seller is obliged to issue a receipt to the buyer. Seller is also obliged to register received revenue at Financial Authority online; in case of technical failure this must be done within 48 hours.

© Stoklasa textilní galanterie s.r.o. 2019.
Call Back Request
8 - 14, Mon - Fri
Do you have any questions? Leave us your phone number, we'll call you back.