… serving You 31 years

For English call
(+420) 730 525 154
Mon-Fri: 8:00-16:00
or write to us

Pour Française

Para Español

Per Italiano
(+420) 735 750 451
Are you an Entrepreneur or Business owner in EU country? Then register at our site and benefit from buying wholesale. Special offer for new wholesalers - get free shipping for your 1st order over 50Eur! More here.
www.stoklasa-eu.com
Haberdashery Stoklasa - wholesale
Průmyslová 13, 747 23 Bolatice
tel: 553 677 777, email: eshop@stoklasa-eu.com

Stars, Snowflakes and Trees
TIP: Filter by colour, price, composition etc.
Star Decoration Ø30 mm 390380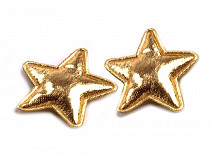 Star Decoration Ø45 mm 190689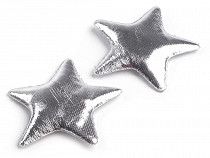 Star Sequin Appliques Ø35 mm 190687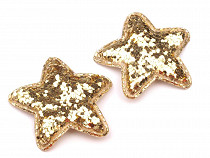 Wire Star Decoration Ø50 mm 150631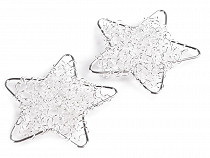 Clear Acrylic Snowflakes Decor Ø45 mm 080784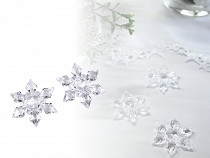 Diameter: 4,5 cm
Thickness: 8 mm
Pulling hole: 1,9 mm
1.992 EUR
/ excl. VAT (12 pc.)
Creative Kit - Christmas Jute Tree 840345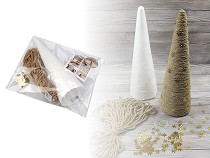 Design Stoklasa
Dimensions: 13 x 39 cm
4.466 EUR
/ excl. VAT (1 set)
DIY Wooden Tree 34x35 mm 730946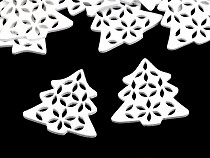 Dimensions: 34 x 35 mm
Thickness: 2,1 mm
Varnished Wood
1.600 EUR
/ excl. VAT (20 pc.)
Felt Snowflake Trimming 390970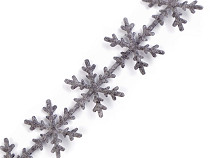 Christmas Lace Applique Star, Snowflake 730777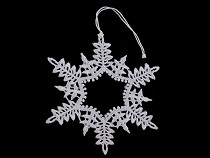 4.062 EUR
/ excl. VAT (6 pc.)
Christmas Mirror Star and Snowflake to hang 790991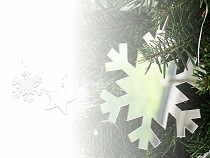 Christmas Poinsettia with glitter 840476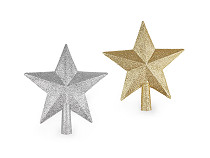 Christmas Self-adhesive Trim - Snowflakes width 35 mm 430658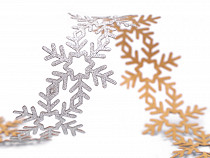 Width: 35 mm
Length: 13.5 m
Self-adhesive
15.228 EUR
/ excl. VAT (13,5 m)
According to the law of registration of sales the seller is obliged to issue a receipt to the buyer. Seller is also obliged to register received revenue at the Financial Authority online; in case of technical failure this must be done within 48 hours.

© Stoklasa textilní galanterie s.r.o. 2021.
To achieve the required functionality this site uses cookies. By continuing to browse the site, you agree to our use of cookies.
More information.
I understand