www.stoklasa-eu.com
Haberdashery Stoklasa - wholesale
Záhumenni 22, 747 21 Kravaře
tel: 553 677 777, email: eshop@stoklasa-eu.com

Sew-on Patches
TIP: View goods by color, painting techniques, composition etc.
Plush Sew-on Owl Applique 390522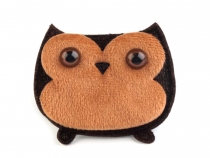 Width: 68 mm
Height: 62 mm
14.100 EUR
/ excl. VAT (100 pc.)
Rubber Labels 390412

29.600 EUR
/ excl. VAT (200 pc.)
Sew-on patch - Bird 390306

1.360 EUR
/ excl. VAT (20 pc.)
Sew-on Plush Flower Applique 390523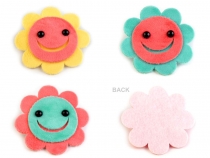 97.278 EUR
/ excl. VAT (523 pc.)
Sew-on Patches
Sew-on patches are very popular item among soldiers, pilots, sportsmen, and also children. Immense number of people has got to like it during its existence. Sew-on patches have become traditional apparel accesory for many of us, decorating a lot of pieces in our wardrobe. We offer you wide collection of colours and motives.