… serving You 31 years

For English call
(+420) 730 525 154
Mon-Fri: 8:00-16:00
or write to us

Pour Française

Para Español

Per Italiano
(+420) 735 750 451
www.stoklasa-eu.com
Haberdashery Stoklasa - wholesale
Průmyslová 13, 747 23 Bolatice
tel: 553 677 777, email: eshop@stoklasa-eu.com

Ribbons and Strings
TIP: Filter by colour, price, composition etc.
Cotton Cord / Yarn Macramé 600 g 290583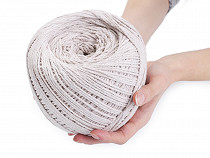 Embroidery Thread DMC Mouliné Satén 290347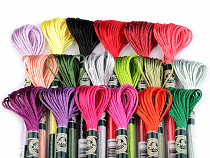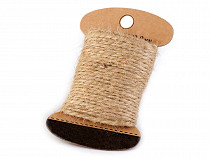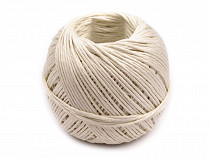 Maximum Continuous Length: approx. 50 m
Thickness of thread: 1 mm
Weight: 40 g
11.260 EUR
/ excl. VAT (10 pc.)
Metallic Twine / String Ø1 mm 430611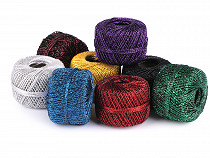 Rainbow String Ø0.8 mm 310232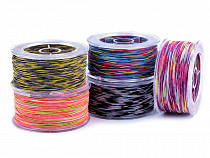 Satin Ribbon with Metallic Print width 26 mm 430656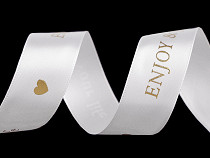 Satin String Ø1 mm Packs per 3m 310238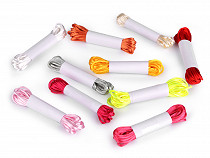 Diameter: 1 mm
Length: 3 m
2.480 EUR
/ excl. VAT (10 bunch)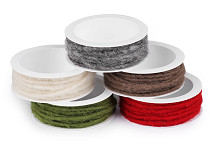 Cotton Cord / String Ø1 mm rainbow 310228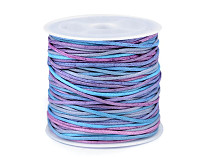 Jute String Ø1.5 mm 310210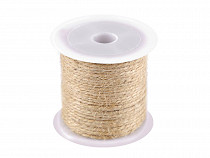 Diameter: 1,5 mm
Maximum Continuous Length: 10 m
Weight: 14 g
8.- EUR
/ excl. VAT (20 pc.)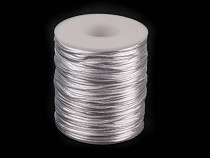 According to the law of registration of sales the seller is obliged to issue a receipt to the buyer. Seller is also obliged to register received revenue at the Financial Authority online; in case of technical failure this must be done within 48 hours.

© Stoklasa textilní galanterie s.r.o. 2021.
To achieve the required functionality this site uses cookies. By continuing to browse the site, you agree to our use of cookies.
More information.
I understand