… serving You 31 years

For English call
(+420) 730 525 154
Mon-Fri: 8:00-16:00
or write to us

Pour Française

Para Español

Per Italiano
(+420) 735 750 451
www.stoklasa-eu.com
Haberdashery Stoklasa - wholesale
Průmyslová 13, 747 23 Bolatice
tel: 553 677 777, email: eshop@stoklasa-eu.com

Ties, Bow Ties, Clips and Cufflinks

Ties, bow ties, clips and cufflinks are typical men's domain. Every man who works in a suit, likes to wear these accessories. Very popular are cufflinks that are intended for the French sleeves shirts. They are sold with a smooth surface, but also intricately decorated. To cufflinks you can also add a clip, which you pin on Tie, it will align perfectly with the rest of the outfit
TIP: Filter by colour, price, composition etc.
Boys / Mens Set -Trouser Braces and Bow Tie 650360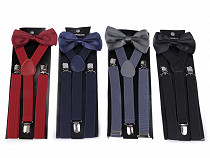 Length: 100 cm
Packaging dimensions: 12,5 x 34 cm
5.297 EUR
/ excl. VAT (1 set)
Cotton Checkered Bow Tie 770799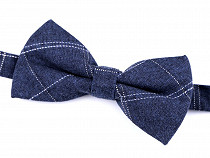 Cotton Checkered Tie 770798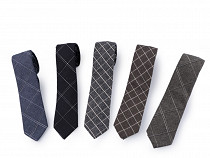 Cufflinks and Tie Clip Gift Set 750628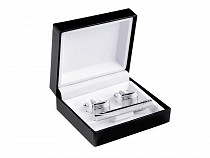 Box dimensions: 6,5 x 7,5 x 2,7 cm
8.218 EUR
/ excl. VAT (1 box)
Cufflinks in a Box 730575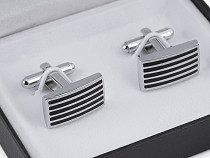 Dimensions: approx. 1,2 - 1,9 cm
Box dimensions: 6,8 x 7,8 x 3 cm
13.110 EUR
/ excl. VAT (3 box)
Decorative Rhinestone Pin 17x51 mm Cloverleaf 220402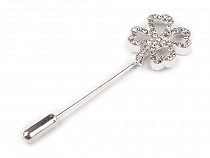 Ornament dimensions: 1,7 x 1,9 cm
Length of Pin: 5,1 cm
11.990 EUR
/ excl. VAT (10 pc.)
Children's Tie 7x27 cm 720692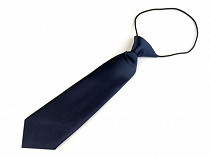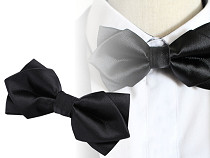 Tie Clip in Gift Box 160803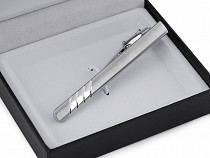 Width: 0,6 cm
Length: 6 cm
Box dimensions: 6,5 x 7,5 x 2,7 cm
31.284 EUR
/ excl. VAT (12 pc.)
Velvet Kids Bow Tie 720693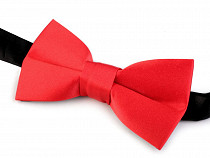 Ties and Bow Ties
Gentlemen have their range of jewellery narrower than ladies, anyway. Probably the most common men's jewels are tie clips and cufflinks. Gentlemen wear cufflinks on shirts with so-called French cuffs, which means a buttonhole at each end. Cufflinks are a sign of an elegant man who takes care of himself. Jewels in tie clip forms have similar importance. Often these men's jewelry with their decorating are symbol of belonging to a specific community or club.
According to the law of registration of sales the seller is obliged to issue a receipt to the buyer. Seller is also obliged to register received revenue at the Financial Authority online; in case of technical failure this must be done within 48 hours.

© Stoklasa textilní galanterie s.r.o. 2021.
To achieve the required functionality this site uses cookies. By continuing to browse the site, you agree to our use of cookies.
More information.
I understand