www.stoklasa-eu.com
Haberdashery Stoklasa - wholesale
Průmyslová 13, 747 23 Bolatice
tel: 553 677 777, email: eshop@stoklasa-eu.com

Swim, Bra & Corsetry Components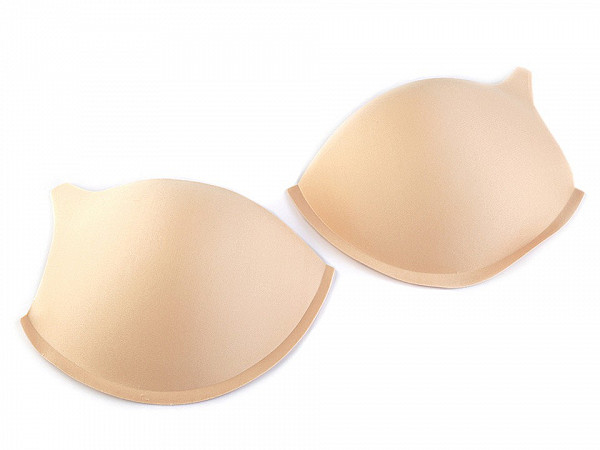 Everything you need to make bras, swimwear or corsets. Sew a piece that fits you like a glove. Clothes sliders, hooks, rings and fasteners will help you create your unique piece of underwear or swimwear. You can add shape to the laundry with high-quality reinforcements or cups. If you want to feel like a femme fatale, reach for reinforcements with a push-up effect, which will make your cleavage unmistakable. As a woman, you will certainly also appreciate gadgets in the form of nipple stickers, double-sided adhesive tape, with which you can afford to wear plunging necklines without fear, or clips for bra straps, with which you are not in danger of peeking out the straps under your clothes. You will appreciate corset closures, bones and reinforcements for dresses not only when sewing prom and wedding dresses, but they can also be used in the production of various historical, theater and carnival costumes.
TIP: Filter by colour, price, composition etc.
Bow Tie Buckle / Nursing Bra Buckle width 12 mm 740410
-10%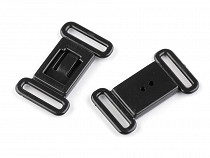 Dimensions: 17 x 28 mm
Width of pulling hole: 12 mm
11.- EUR
/ excl. VAT (200 pr.)
Bra Pads for Swimsuits / Corsets size XXL 840977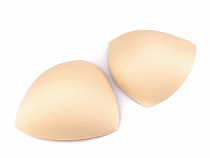 Width: 15 cm
Height: 15,5 cm
Depth: 5 cm
6.29 EUR
/ excl. VAT (5 pr.)
Bra Pads for Swimsuits / Corsets size XXXL 840978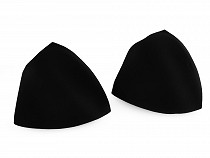 Width: 16 cm
Height: 16 cm
Depth: 5 cm
6.53 EUR
/ excl. VAT (5 pr.)
Bra Silicone Non-slip Shoulder Pads 750070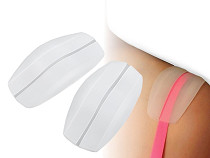 Width: 51 mm
Length: 93 mm
12.81 EUR
/ excl. VAT (5 pr.)
Corset / Swimmwear Bra Replacement Pads size XS 800920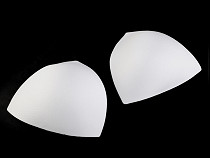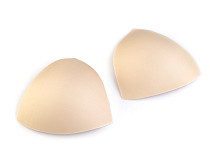 Width: approx. 11,5 cm
Height: approx. 12 cm
Depth: 2,5 cm
4.84 EUR
/ excl. VAT (5 pr.)
Corset / Swimwear Bra Cup Replacement Pads size S (size 36) 750014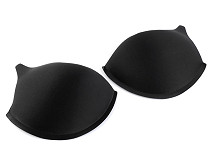 Width: 15 cm
Height: 14 cm
Depth: 3 cm
2.06 EUR
/ excl. VAT (1 pr.)
Corset / Swimwear Bra Cup Replacement size M 750285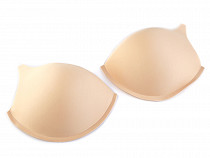 Width: 18 cm
Height: 13 cm
4.21 EUR
/ excl. VAT (3 pr.)
Corset / Swimwear Bra Replacement Pads size L 750695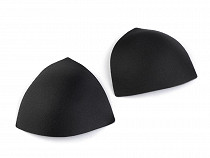 Width: 14 cm
Height: 14,5 cm
Depth: 3 cm
6.29 EUR
/ excl. VAT (5 pr.)
Corset / Swimwear Bra Replacement Pads size M 750284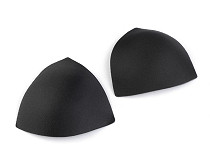 Width: 13 cm
Height: 13 cm
Depth: 3 cm
5.80 EUR
/ excl. VAT (5 pr.)
Corset / Swimwear Bra Replacement Pads size S 750015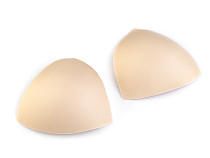 Width: 12 cm
Height: 12,5 cm
Depth: 2,5 cm
5.56 EUR
/ excl. VAT (5 pr.)
Ends for underwire 160048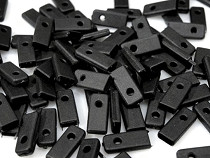 7.30 EUR
/ excl. VAT (100 pc.)
Fabric with Silicone Niple Covers 840322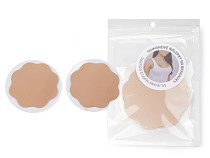 3.91 EUR
/ excl. VAT (1 set)
Bra Accessories
Bra is an integral part of women's clothing without which ladies could no longer imagine their lives. Not everyone has naturally given beautiful breasts that would not have to be hidden in such an ingenious invention called "bra". For those who are not satisfied with their low necks, bras are an essential part of life that highlights as well as model and adds the necessary size.

The predecessor of the bra was bodice. The first patents for bras were granted in the late 19 century to two ladies. But as a real inventor of bra is considered an American Mary Phelps Jacob who made it in 1913 and a year later it won a patent.

Two-parts swimwear is called bikini; the upper part covers the breasts and bottom part covers crotch and only a small part of the buttocks. The shapes are almost the same as on the underwear with the only difference being that swimsuits are made from a material that is adapted for stayng in the water. Currently, they are made of synthetic fibres combined 80% polyamide and 20% Lycra.

The first women's swimwear appeared in ancient Rome in 1400 BC and were used for athletic purposes. Similar scenes appear in Roman mosaics also in the third century BC. As inventors of the modern bikini are considered two men - Luis Reard and Jacques Heim. Heim also in 1946 introduced to world the first swimwear called Atome. Later the swimwear was banned but got in the limelight again a few years later.

The upper parts of bras and swimwear are reinforced with underwires which raise breasts up and boost women´s self-confidence that way. Also, men find more attractive such women who have their breasts in right place. But you are certainly familiar, dear ladies, with the feeling of pricking under your bra. Well, this is underwire which makes it clear that it doesn´t like being on its place. Frequent washing causes that the spot which is often strained is ripped and you can´t avoid the fact that it pushes out.

It may also happen that your underwire breaks. In such case it is unnecessary in the bra because its purpose has ceased to exist. Therefore, we offer you various plastic and woven underwires by which you can simply replace the old ones. You can also choose from a variety of bra straps and bra strap adjusters that will make your bra more vivid so that you can go out in the summer without fear, even if some piece looks out beneath your clothing.

If you are going to the ball, we have interesting bra straps with various ornaments with which you will not be overlooked. If you do not want your underwear to be seen, choose a variant of silicone bras which you "glue" on your breasts and you can feel free to dance until dawn. However, instructions should be carefully followed so that it can keep all night long on and doesn´t fall.