Shopping Guide
Welcome to the world of textile goods, bead components, fashion accessories and glittering jewelry - Welcome to e-shop Stoklasa Haberdashery Ltd.
E-shop stoklasa-eu.com is good choice for retail customers, owners of e-shops, leaders in their fields or for starting entrepreneurs. Our long-term customers are also fashion designers, theaters, advertising agencies, schools and recreational organizations. In B2B business we operate over 20 years.
How to shop in e-shop Stoklasa-eu.com?
We have over 6000 products in dozens of color options, but do not worry, with our infographics - shopping will be easy for you.

For your convenience, there are two ways of shopping :
you can browse through our list of items, ie. our product catalogue, where you can quickly view 12, 24, 48 or 96 products per page. The disadvantage of this method of shopping is, that you don't see pictures of all the variations of items (the majority of our products are available in more than one color).
2.  you can view products in details , the advantages of this method of purchase are:
-  all the photos of product are available to view
- all the colors of product are available to view
-  quick whisperer shows price for your choice of packaging
- with one-click you can buy more color variants of product (ie. there might be 20 - 50 colors of one type of thread)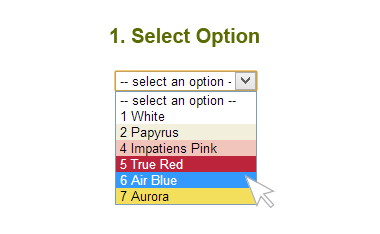 Whether you choose a faster purchase from our product catalog or more detailed when you view our product, it is always necessary to choose variation of color or pattern you desire to buy.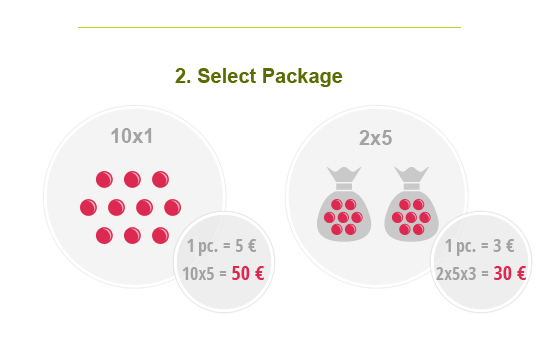 You also need to click on the package you want. We follow a simple principle - the more you buy, the better price you will get. If you choose a large pack of scissors, in which there are five pieces of scissors, you'll get a better price than if you would buy five individually wrapped scissors.

Large packaging means always the best price, because it is not burdened with additional costs, such as meassuring out products, repacking it per one piece, etc. ..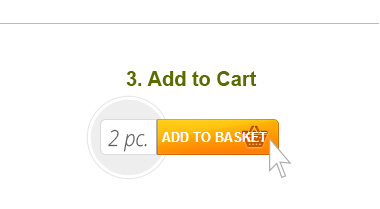 Then you can just add your chosen item to basket . Don't worry, you can always edit your items in basket, remove products or change the quantity.
Do you need assistance?
Sometimes there is no time to wade through volumes of information and the word of the hundreds of letters. Our colleagues are here for you. Just give them a phone call or write an e-mail.
For assistance in english please contact manager for english speaking countries Romana Wilson.
FAQ
Why do you have such a
strange

color names like

"Impatiens

Pink

?"


One of the most challenging and most unrewarding tasks in craft and haberdashery is how to best convey to the customer what is the acctual color of ribbon or bead . Manufacturers often prefer to use only numbers, rather than a complicate their life with colors.

At Stoklasa Haberdashery Ltd. we try to authentically describe the colors of products, so our customers have easy decision when shopping. Therefore, for each color varieties you will see the tint image and products in appropriate color and besides that we also list the name of the color.

 
We use

several types of

color cards
globally recognized

Pantone

Fashion

+

Home

color card

incl

.

numeric

expression

,

the

TPX

,

with which you can

encounter

especially by

haberdashery

items

such as

yarn

or

ribbon.

We m

easure

colors by

certified

analyzer that

provides both

precise

measurement of

Pantone

colors

and

also

measure

s the

rgb.

classic

color card

with traditional

names

of colors

such as beige

, yellow

yolk

, etc.

used

wherever

it is not possible

to measure

or

specify

the

Pantone

color

with

colors of metal

you can meet

specialy with

beaded

jewelry

or

components

specialized

color

cards

from our suppliers

such as

Preciosa

or supplier

of stockings

special

names

for glass

and

glass stones

- we choose in

glass components

such as

hotfix

rhinestone

rose

or

sew-on

stones

or

jewelery

with cut

stones
How can I get a better price?
If the total amount of your annual purchases exceeds 120 000 CZK excl. VAT (approx. 4 500 EUR) please contact our business director to find out what advantage does it bring you.
For customes whos annual purchases exceed 240 000 CZK excl. VAT (approx. 9 000 EUR) we have even better terms.
I am building my e-shop, can I use your photos?
Yes, register, shop and download our photos for free.
We can also provide you with Xml Feed for free, you will have a daily updated list of goods, incl. specifications, photos and text description. For more information see our guide.

How long does it take to prepare my order?
Standard dispatching time is around two business days from accepting an order.
This year our warehouse colleagues were working on automatic acceptance, processing and shipping of your order. We want to assure you that order with five hundreds items (which is most of our orders) will get processed as quickly as you would have order with only one item .
How do I get free shipping?
A complete list of shipping cost and other benefits can be found in the Terms and Conditions - shipping cost.
Do you have local retail stores?

Get inspired in our beautifully arranged retail stores. Retail stores are located in Prague, Olomouc, Ostrava, Opava, Brno, Zlín.
Other useful information:
Method of delivery and payment