www.stoklasa-eu.com
Haberdashery Stoklasa - wholesale
Průmyslová 13, 747 23 Bolatice
tel: 228 229 395, email: eshop@stoklasa-eu.com

Ribbing / Rib Knit Fabric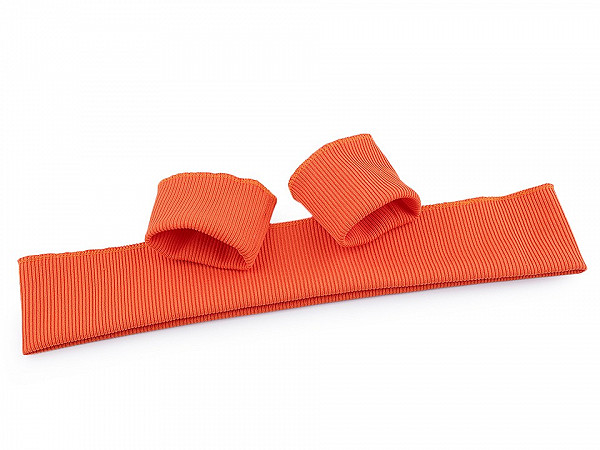 Are you looking for braids to finish sleeves and waists? We offer braids in various colors, widths, meters and pre-prepared sets. Braids are a popular fabric, especially for those who need to personalize or adjust a beloved piece of clothing. You can finish the sleeves and waistbands of sweatshirts, overalls and work clothes well with them. They are widely used especially by small children who quickly outgrow the clothes. It is unnecessary to throw out their favorite pieces, in some cases it is quite enough to set them up with a piece of plot. We offer you knits in various colors and also in sets, in which you can find knits for sleeves and pants.
TIP: Filter by colour, price, composition etc.
Ribbed Knit Ends
Ribbed knit commonly forms stripes of fabric or knitwear; most frequenty are made in so-called tunnel which is typically used in collars, at the ends of sleeves, and in the trunk parts of jackets,. waist of sweatshirt, work clothes, windcheaters, overalls, as a functional and decorative element in sports clothes. The function of elastic cuff is to assessorize dress and improve its utility values. We offer ribbed knit ends from several suppliers, in many colours and in sets including ribbed knit ends for sleeves and knee socks.