… serving You 31 years

For English call
(+420) 730 525 154
Mon-Fri: 8:00-16:00
or write to us

Pour Française

Para Español

Per Italiano
(+420) 735 750 451
Are you an Entrepreneur or Business owner in EU country? Then register at our site and benefit from buying wholesale. Special offer for new wholesalers - get free shipping for your 1st order over 50Eur! More here.
www.stoklasa-eu.com
Haberdashery Stoklasa - wholesale
Průmyslová 13, 747 23 Bolatice
tel: 553 677 777, email: eshop@stoklasa-eu.com

HotFix Crystal Rhinestones - Iron-on
TIP: Filter by colour, price, composition etc.
Flat Back Hot Fix Glass Rhinestones SS10; 200823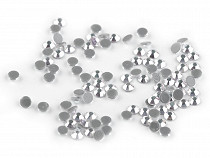 Flat Back Hot Fix Glass Rhinestones SS16; 200822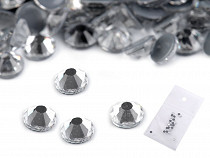 Flat Back Hot Fix Glass Rhinestones SS20; 200821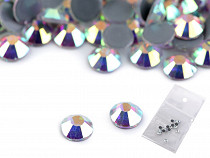 Iron-on Hot fix Sequins Ø 3mm 5g 200161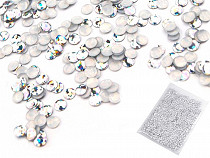 Iron-on Hot fix Sequins Ø5mm 5g 200162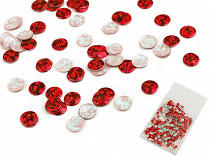 Hot Fix Crystals size SS30; 200022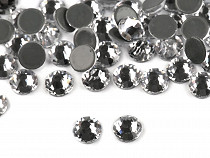 Hot-fix Crystal Applicator Wand 840165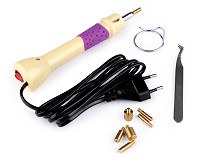 Diameter of stone: 2; 3; 4; 5; 7; 9 mm
21.742 EUR
/ excl. VAT (1 pc.)
Metal Tweezers length 12.5 cm 730956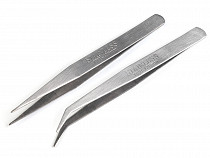 6.770 EUR
/ excl. VAT (10 pc.)
Crystal Rhinestones SS16 / Hot Fix Rhinestone Strass 730352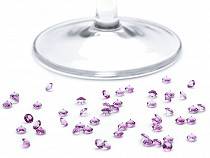 Metal Curved Tweezers 11.5 cm 730901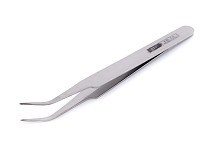 Width: 0,9 cm
Length: 11,5 cm
Hot Fix
Hotfix, glass stones with a flat bottom, also called due to its cut chaton rose. They are small glass stones that are on the bottom side provided with a layer of heat sensitive adhesive. With the transfer foil or hotfix applicator glue hotfixes on textiles and create an ornament. (We can also decorate any other surface, the rule is that the hotfix glue sticks better on porous surface.
We have beein offering chaton roses for couple of years and our customers are extremely satisfied with their quality. Stones can decorate clothing and shoes for daily wear as well as luxury clothing for formal events. As an illustration of how hot fix stones really look like, we suggest you to imagine a wedding dress in a simple line of bodice and wide skirt which are dotted with hundreds of tiny crystals that glisten like drops of dew on the half-developed bud.
According to the law of registration of sales the seller is obliged to issue a receipt to the buyer. Seller is also obliged to register received revenue at the Financial Authority online; in case of technical failure this must be done within 48 hours.

© Stoklasa textilní galanterie s.r.o. 2021.
To achieve the required functionality this site uses cookies. By continuing to browse the site, you agree to our use of cookies.
More information.
I understand