Are you an Entrepreneur or Business owner in EU country? Then register at our site and benefit from buying wholesale. Special offer for new wholesalers - get free shipping for your 1st order over 50Eur! More here.
www.stoklasa-eu.com
Haberdashery Stoklasa - wholesale
Záhumenni 22, 747 21 Kravaře
tel: 553 677 777, email: eshop@stoklasa-eu.com

Hand Press
TIP: Filter by colour, price, composition etc.
Hand Press Machine for Press Button 630344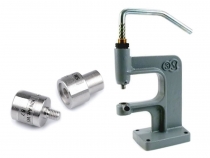 90.970 EUR
/ excl. VAT (1 pc.)
Plastic Snaps Hand Pliers 080645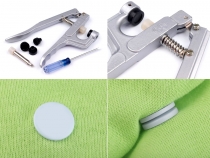 Dimensions: 9 x 16,5 cm
Diameter: 10, 12, 14 mm
19.570 EUR
/ excl. VAT (1 pc.)
Stud Rivet Setter Hand Press Machine 070241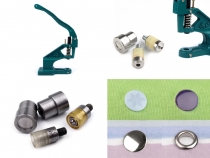 Diameter of hole: 18,9 mm
Depth of opening: 16 mm
2nd quality
36.584 EUR
/ excl. VAT (2 pc.)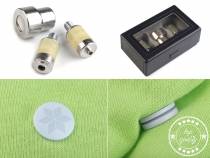 18.505 EUR
/ excl. VAT (1 set)
Hand Press Button Machine 2nd Quality 090858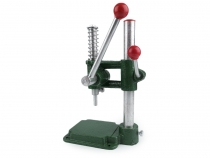 Dimensions: 12 x 19 cm
Height: 29 cm
54.988 EUR
/ excl. VAT (2 pc.)
Pliers for Press Fasteners, Eyelets and Piercing Prym 020799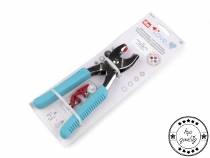 According to the law of registration of sales the seller is obliged to issue a receipt to the buyer. Seller is also obliged to register received revenue at Financial Authority online; in case of technical failure this must be done within 48 hours.

© Stoklasa textilní galanterie s.r.o. 2019.
Call Back Request
8 - 14, Mon - Fri
Do you have any questions? Leave us your phone number, we'll call you back.