… serving You 31 years

For English call
(+420) 730 525 154
Mon-Fri: 8:00-16:00
or write to us

Pour Française

Para Español

Per Italiano
(+420) 735 750 451
www.stoklasa-eu.com
Haberdashery Stoklasa - wholesale
Průmyslová 13, 747 23 Bolatice
tel: 553 677 777, email: eshop@stoklasa-eu.com

Beads
Beads - Bestsellers
TIP: Filter by colour, price, composition etc.
Alligator Hair Clip with Teeth 75 mm 240788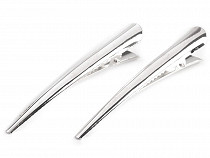 Base for Headband / DIY Headband 160824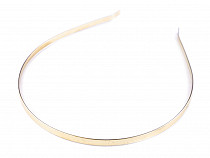 Decorative Foam Rose Ø4 cm 740634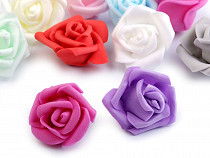 DIY French Style Barrettes / Unfinished Hair Clips 6x60 mm 240785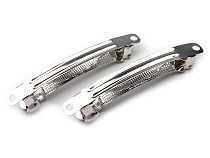 3.600 EUR
/ excl. VAT (20 pc.)
Headband Base ripple 220420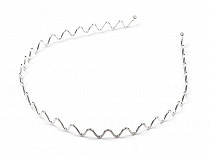 Circumference: 37 cm
Width: 0,5 cm
12.100 EUR
/ excl. VAT (50 pc.)
Jewelry Making Pliers Set 090204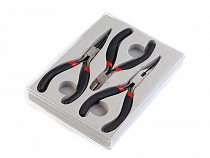 Length: 11; 12,5; 13 cm
Case dimensions 12 x 16 x 2,5 cm
Pack contains: 3 pc
14.372 EUR
/ excl. VAT (1 pc.)
Metal Headband Base 230993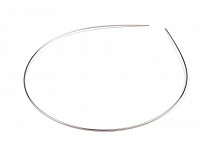 Headband Circumference: 37 cm
Diameter of wire: 1 mm
20.- EUR
/ excl. VAT (200 pc.)
Set of Jewellery Pliers 740863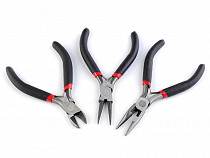 Stainless Steel Ear Wire Kidney Shape 25 mm 330514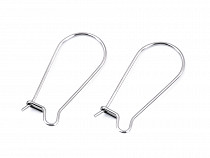 Height: 25 mm
Surgical steel
closed closure
9.900 EUR
/ excl. VAT (100 pc.)
Stainless Steel Earring Findings / Ball Stud Earring Loop Ring & Post 330517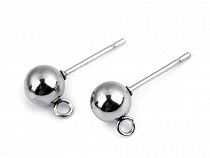 Diameter of bead: 6 mm
Length: 17 mm
Length of pin: 11 mm
Surgical steel
Stud Earrings
2.160 EUR
/ excl. VAT (10 pc.)
Stainless Steel Earring Hook 330318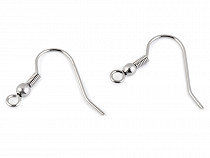 Height: 19; 21 mm
Surgical steel
9.- EUR
/ excl. VAT (100 pc.)
Stainless Steel Earring Hook 330606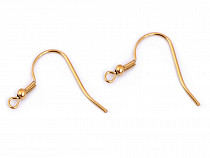 Height: 20 mm
Stainless steel
6.420 EUR
/ excl. VAT (20 pc.)
Beads
The term "beads" most commonly refer to spherical shape with a longitudinal or transverse pulling hole. The most typical beads are glass, metal and plastic. In recent years, beads made of natural materials, ie wood, semi-precious of minerals or mother-of-pearl are becoming very popular.
Among the beads belong also seed beads (also known as rocail), which means tiny pearls, , round or bars, in sizes from two to four millimeters.

All fans of beading, draw your attention to the website dedicated to every creative soul. Find there instructions and tips both for the beginners who are just looking around the infinite beading world and the inspiration for experienced creators of copyright jewellery. Click korálky.stoklasa.cz .

Beads are just in! Bead ornaments and accessories in attractive colours and modern designs really suits everyone and they are suitable for every outfit. Of beads you can create many kinds of variously decorated bracelets, necklaces and belts but also very original accessories such as mobile phones cases or small bags for cosmetics.

And finally a tip for our children. Click Wooden Toys .
According to the law of registration of sales the seller is obliged to issue a receipt to the buyer. Seller is also obliged to register received revenue at the Financial Authority online; in case of technical failure this must be done within 48 hours.

© Stoklasa textilní galanterie s.r.o. 2021.
To achieve the required functionality this site uses cookies. By continuing to browse the site, you agree to our use of cookies.
More information.
I understand