There are many beautiful patterns and motifs of scarves. We have chosen the most interesting ones and we will try to describe the meaning of them.
Houndstooth
Houndstooth, also known as dogstooth or pied-de-poule, is a duotone textile pattern characterized by broken checks or abstract four-pointed shapes, often in black and white, although other colours are used. 
This design belongs to a very attractive and ageless style. Most often we can see them on thicker fabrics. Most wear in autumn and winter.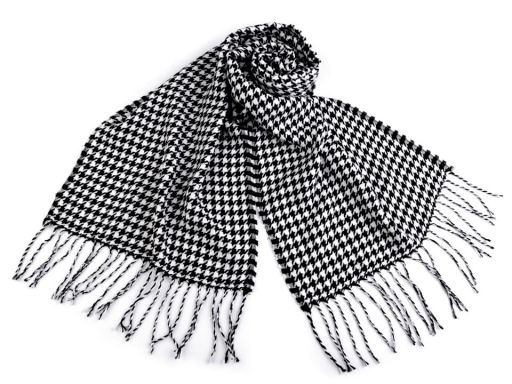 Mandala
The word mandala comes from the ancient-Indian language and forms beautiful color combinations that center around the center of the circle. Mandala soothes, creates a deep thrill. It is a sign of infinity, it has no end or beginning.

Paisley
Paisley or paisley pattern is an ornamental design using a teardrop-shaped motif with a curved upper end. Of Persian origin, paisley designs became very popular in the West in the 18th and 19th centuries. The pattern is still commonly seen in Britain and other English-speaking countries with men's ties but remains popular in other items of clothing in Iran and South and Central Asian countries.
The most famous use of the design is on luxury scarves called pashmina. The peculiarity is that the pattern is woven directly into the fabric. The scarf is two-sided. When you rotate it, you will see the same pattern, only in the opposite colors.

Bengal Stripes
The name derives from the Indian province of Bengal. The fabric pattern is characterized by distinctive multicolored stripes.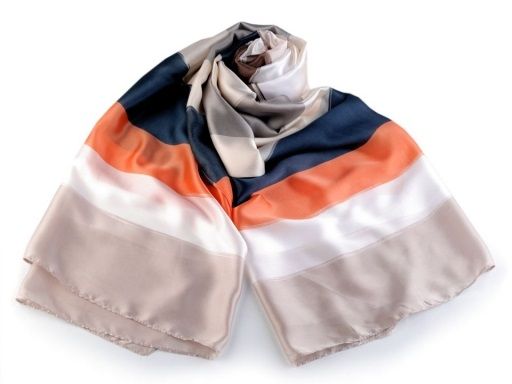 Check, Checkered
 Perhaps the most famous and unmistakable pattern. A check is a pattern of modified stripes consisting of crossed horizontal and vertical lines forming squares.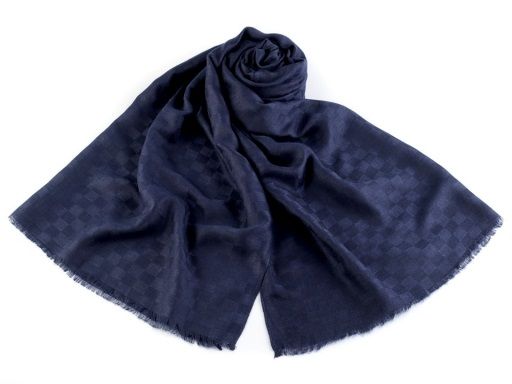 Romantic Floral Pattern
It fits almost anything. Merry and colorful flowers reminiscent of a blooming meadow. It fine-tunes and brightens any outfit.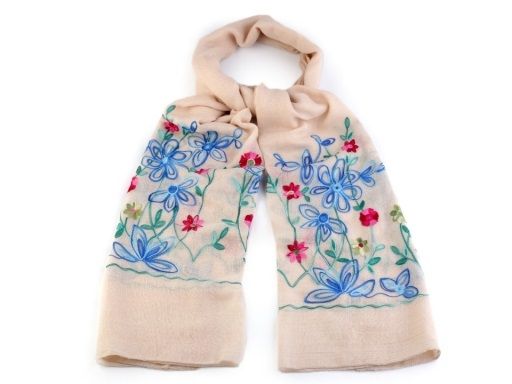 Which design do you like the most? Which Scarf will you choose for the new spring and summer season?
Only subscribed members may contribute.