For the year 2023, the Pantone Color Institute has named Viva Magenta the colour of the year. Let's take a look together at the colour that will influence all business sectors for the coming period.

Source: pantone.com
Pantone's Color of the Year, Viva Magenta 18-1750, vibrates with vim and vigor. It is a shade rooted in nature descending from the red family and expressive of a new signal of strength. Viva Magenta is brave and fearless, and a pulsating color whose exuberance promotes a joyous and optimistic celebration, writing a new narrative.
What is Viva Magenta?
This year's Color of the Year is powerful and empowering. It is a new animated red that revels in pure joy, encouraging experimentation and self-expression without restraint, an electrifying, and a boundaryless shade that is manifesting as a stand-out statement. Viva Magenta welcomes anyone and everyone with the same verve for life and rebellious spirit. It is a color that is audacious, full of wit and inclusive of all.
How is the colour of the year chosen?
The colour of the year is always announced in December of the previous year. Every year, colour experts from the PANTONE Institute travel around the world to find new trends that influence design, fashion, entertainment, film and lifestyle. The chosen colour is thus always intended to reflect the general mood of society. Further stimuli are then provided by new technologies, materials or upcoming world sporting events.
Colourful history
Pantone was founded in 1963 and is now the largest international colour catalogue. By numerically identifying each colour and its shade, designers, graphic designers and others can be sure that the colour they design matches exactly the colour of the final product.
PANTONE Colour of the Year has been awarded since 2000 - see which colours have already won this honour: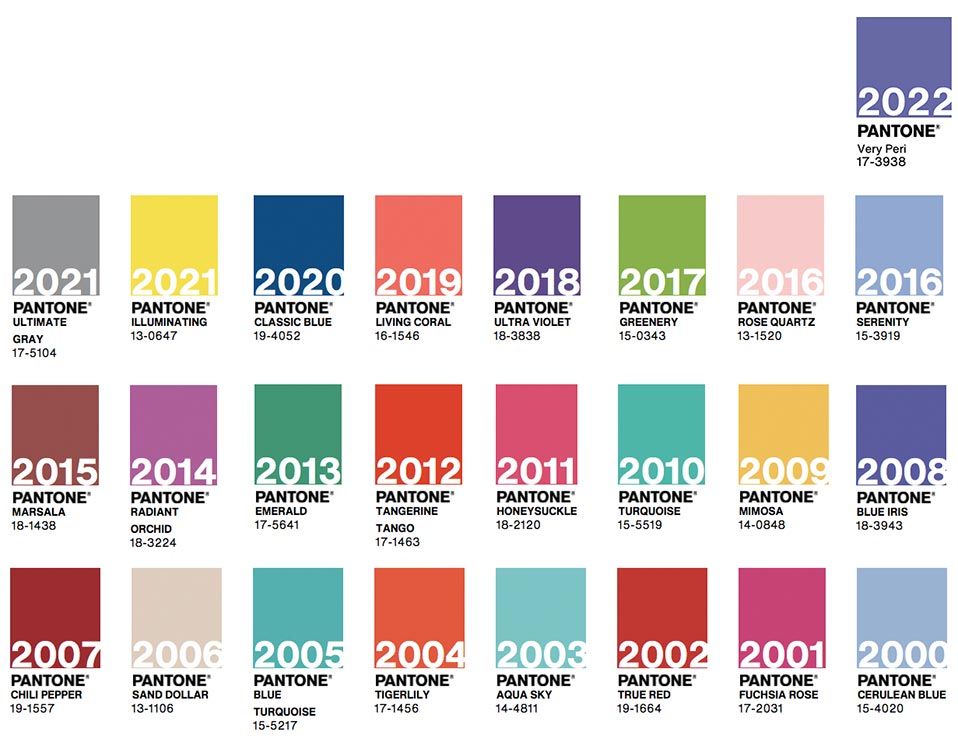 How to incorporate the color of the year into everyday life?
It is important to keep in mind that the color itself is vibrant and imaginative. Be inspired, be bold and learn to wear it. For its distinctive colour, all you need to do is refresh your wardrobe or home with even just small details - pinning on a bold brooch, a new handbag.
Pantone always adds neutrals to the colour of the year, which are easy to combine. How about a shade of grey?