We present a very popular knotting technique - macrame, that is getting back into fashion today. Just master the basic knots and you will be able to make your original decorations or jewelry.

Macrame is a crafting technique that uses knots to create various textiles. Since this art form has regained popularity in recent years, crafters and artists are coming up with innovative ways to take macrame beyond the basic plant hangers and wall hangings.
  Each knot can be created with your hands, and there are no other tools required other than a string, plastic or wooden beads and a mounting ring to keep the item in place while you work.
DIY MACRAMÉ FEATHER
Let's make a Macramé Feather according to our tutorial.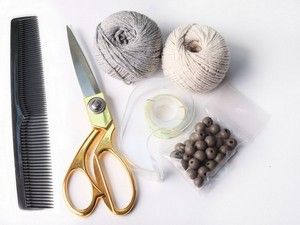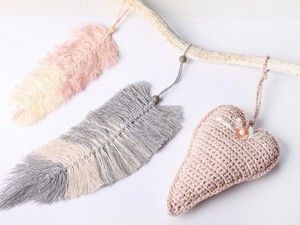 You'll Need:
COMB AND SCISSORS
1) Cut a piece of string that measures 1m. Fold the cord in half and lay it vertically, it will be a Spine. Secure it with tape on the top and bottom.
2) Wrap another piece of string onto your hand.
3) Remove it from the hand and cut on one side.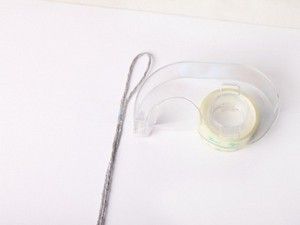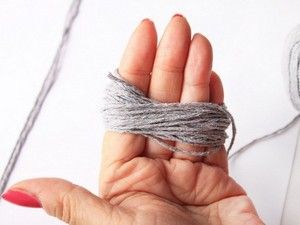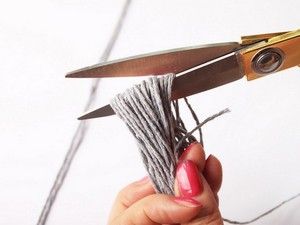 4) Prepare the same way second colour of string.
5) Fold one piece of strand in half and tuck it under the spine.
6) Take another one fold it in half and insert it into the loop of the top horizontal strand.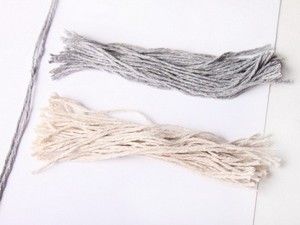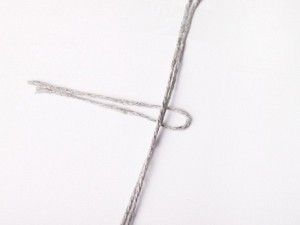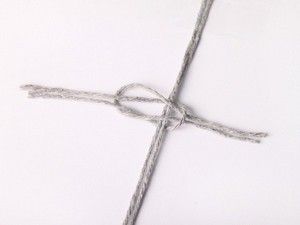 7) Pull both sides tightly.
8) On the next row, you'll alternate the starting side. So if you laid the horizontal strand from left to right the first time, you'll lay the horizontal strand from right to left next.
9) Lay the first folded strand under the spine, thread another folded strand into its loop. Pull the lower strands through the top loop. And tighten.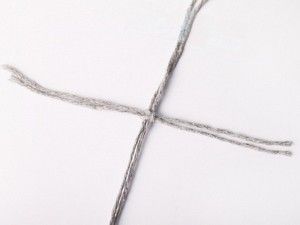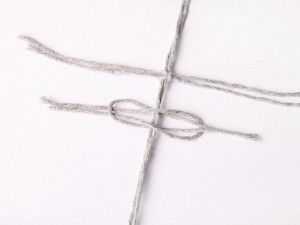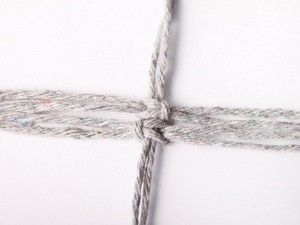 10) Keep going and work gradually down in size. Colors can be arbitrarily alternated, or we can make the feather from one color.
11) Using a comb, carefully comb the strings to separate them into individual threads.
12) We proceed from the end of the fibers to the middle.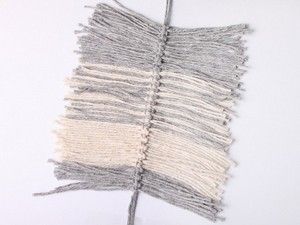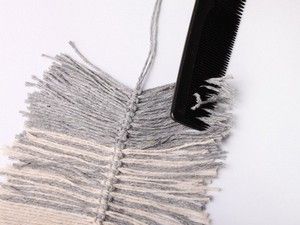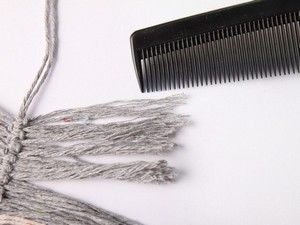 13) We'll comb this way the whole feather.
14) Then trim the edges.
15) String a wooden bead on the spine string.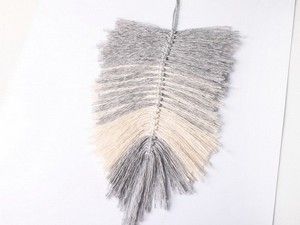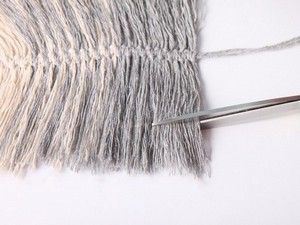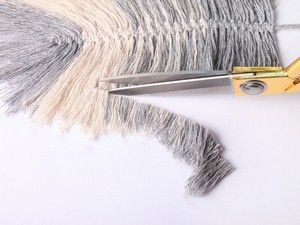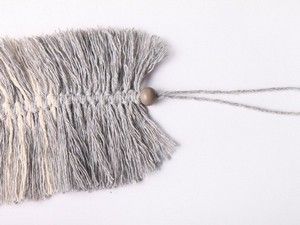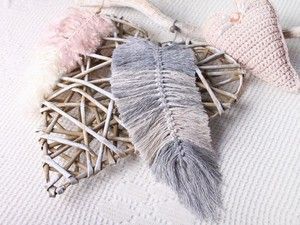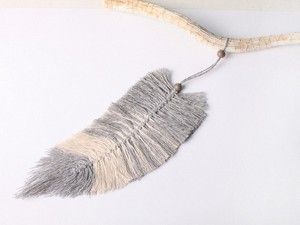 MORE INSPIRATION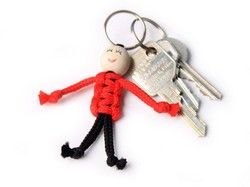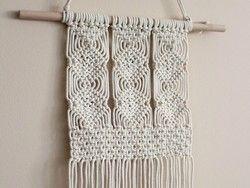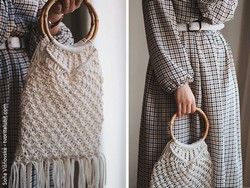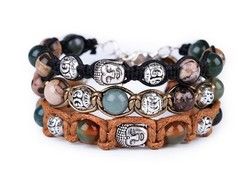 Only subscribed members may contribute.