Are you an Entrepreneur or Business owner in EU country? Then register at our site and benefit from buying wholesale. Special offer for new wholesalers - get free shipping for your 1st order over 50Eur! More here.
www.stoklasa-eu.com
Haberdashery Stoklasa - wholesale
Záhumenni 22, 747 21 Kravaře
tel: 553 677 777, email: eshop@stoklasa-eu.com

Drawstring Linen Bag 8x8 cm 700013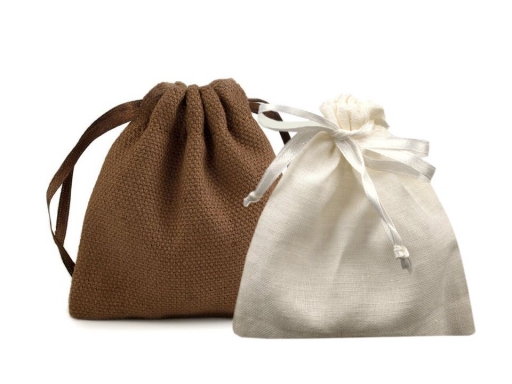 Inspiration
Item Number:
700013
Composition:
linen
polyester
Customs code:
6305900000
Description
Size of bag is only approximate, it may vary up to 1 cm.
Usage:
for herbs, spice, dried mushrooms, gift packing.
Density of bag is 234/m2.. Specification no. 1 is blended with the polyester. Specification no. 2 is 100% linen.
p>
Width: 8 cm
Height: 8 cm
Height up to the String: 6 cm
Composition
linen
polyester
Techniques
Arranging of Jute and Linen
Hand made
Product care

Did you find an inaccuracy in the description of the goods? Or do you think anything is missing here? Please let us know.
According to the law of registration of sales the seller is obliged to issue a receipt to the buyer. Seller is also obliged to register received revenue at Financial Authority online; in case of technical failure this must be done within 48 hours.

© Stoklasa textilní galanterie s.r.o. 2019.
Call Back Request
8 - 14, Mon - Fri
Do you have any questions? Leave us your phone number, we'll call you back.