… serving You 31 years

For English call
(+420) 730 525 154
Mon-Fri: 8:00-16:00
or write to us

Pour Française

Para Español

Per Italiano
(+420) 735 750 451
www.stoklasa-eu.com
Haberdashery Stoklasa - wholesale
Průmyslová 13, 747 23 Bolatice
tel: 553 677 777, email: eshop@stoklasa-eu.com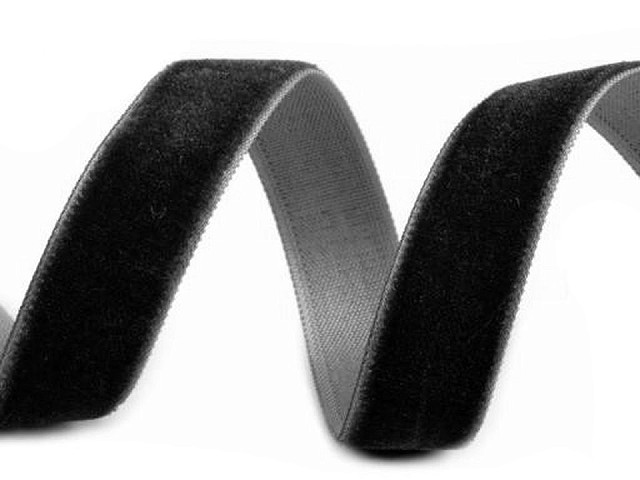 110 900 black
Inspiration
Description
Velvet ribbon is made of a synthetic material that is pleasant to the touch and very soft.
Usage: Ribbon can be sewn on clothing for example for carnival costumes. Very often it is used in the manufacture of jewelry, because it works well with beading. It also finds its use in decorative areas.
These is quality Czech product.
Width: 16 mm
Length: 5 m, 20 m
Decorative
Composition
72% polyamide
27% viscose
1% polyester
Techniques
Folk Costumes Sewing
Sewing - other
Product care

Did you find an inaccuracy in the description of the goods? Or do you think anything is missing here? Please let us know.
According to the law of registration of sales the seller is obliged to issue a receipt to the buyer. Seller is also obliged to register received revenue at the Financial Authority online; in case of technical failure this must be done within 48 hours.

© Stoklasa textilní galanterie s.r.o. 2021.
To achieve the required functionality this site uses cookies. By continuing to browse the site, you agree to our use of cookies.
More information.
I understand