… serving You 31 years

For English call
(+420) 730 525 154
Mon-Fri: 8:00-16:00
or write to us

Pour Française

Para Español

Per Italiano
(+420) 735 750 451
Are you an Entrepreneur or Business owner in EU country? Then register at our site and benefit from buying wholesale. Special offer for new wholesalers - get free shipping for your 1st order over 50Eur! More here.
www.stoklasa-eu.com
Haberdashery Stoklasa - wholesale
Průmyslová 13, 747 23 Bolatice
tel: 553 677 777, email: eshop@stoklasa-eu.com

Rosaries
TIP: Filter by colour, price, composition etc.
Crucifix Cross Pendant 17x31 mm 220987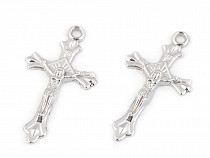 Dimensions: 17 x 31 mm
Pulling hole: 1,8 mm
2.500 EUR
/ excl. VAT (50 pc.)
Rosary with Wooden Beads in a Box 330316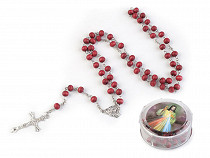 Stainless Steel Rosary 220976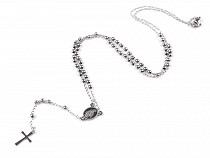 Length: 35 cm
Neck circumference: 52 cm
Dimension of the cross: 1 x 1,5 cm
Stainless steel
6.405 EUR
/ excl. VAT (1 pc.)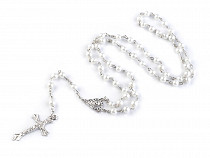 Length: 52 cm
Neck circumference: 72 cm
Dimension of the cross: 2,3 x 4,2 cm
Wooden Rosary on macrame cord 160890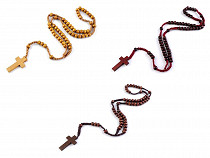 Dimension of the cross: 25 x 42 mm
Diameter of bead: 8 mm
Length: 60 cm
According to the law of registration of sales the seller is obliged to issue a receipt to the buyer. Seller is also obliged to register received revenue at the Financial Authority online; in case of technical failure this must be done within 48 hours.

© Stoklasa textilní galanterie s.r.o. 2021.
To achieve the required functionality this site uses cookies. By continuing to browse the site, you agree to our use of cookies.
More information.
I understand