… serving You 31 years

For English call
(+420) 730 525 154
Mon-Fri: 8:00-16:00
or write to us

Pour Française

Para Español

Per Italiano
(+420) 735 750 451
www.stoklasa-eu.com
Haberdashery Stoklasa - wholesale
Průmyslová 13, 747 23 Bolatice
tel: 553 677 777, email: eshop@stoklasa-eu.com

Eco-leather Handbags
Eco leather handbags are among the most popular women's fashion accessories. In advanced societies you won't find a woman who does not own at least one piece. Check out our inventory and pick your favorite. Eco leather is manufactured from synthetic materials, but its properties are in many respects equal to genuine leather.
TIP: Filter by colour, price, composition etc.
Backpack / Rucksack with Pockets 810314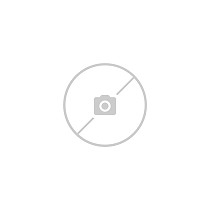 Coin Purse / Small Wallet, Leather 9x12 cm 810876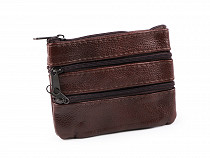 Crossbody Bag uni 26x23 cm 810869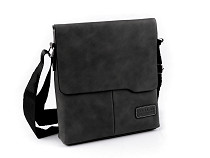 Dimensions: 23 x 26 x 6 cm
Length of Strap: 75 - 140 cm
Unisex
14.891 EUR
/ excl. VAT (1 pc.)
Crossbody Bag with Laser Cut Outs 810096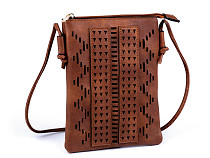 Handbag / Purse with Laser Cut Out 17x26 cm 810095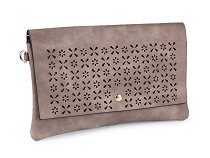 Dimensions: 26 x 17 x 3 cm
Length of Strap: 80 - 140 cm
Colour of metal: golden
5.970 EUR
/ excl. VAT (1 pc.)
Keychain / Small Coin Case, Leather 7x13 cm 810691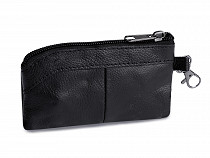 Ladies Leather Wallet 810509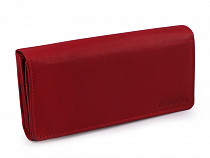 Ladies Leather Wallet 810512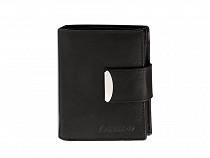 Ladies Leather Wallet 810516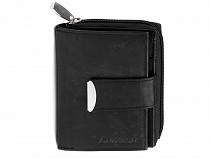 Dimensions: 10 x 13 x 3 cm
13.492 EUR
/ excl. VAT (1 pc.)
Leather Keychain 6x12 cm 810692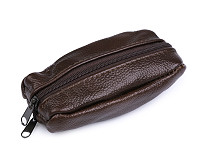 Leather Wallet 9.5x12.5 cm 810882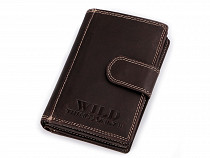 Leather Wallet 9.5x13 cm 810873

Dimensions: 9,5 x 13 x 3,5 cm
Unisex
10.830 EUR
/ excl. VAT (1 pc.)
Handbags are part of women's wardrobes

Leather is a material that is used for long time to manufacture clothing, footwear and clothing accessories. Especially popular are leather handbags for women that are an indispensable part of every outfit. A good woman has in her wardrobe a few pieces of quality leather handbags, for which she takes care all her life. High quality leather is strong, elastic, very durable and easy to clean. Therefore, handbags of this material are so popular.

Another popular material from which you can produce a lot of things is ECO leather. It is cheaper variant of natural leather, has excellent characteristics . ECO leather is durable, strong and breathable. On the other hand, has a shorter lifespan. But despite this small deficiency ECO leather handbags very popular cheaper alternative to genuine leather handbags.
According to the law of registration of sales the seller is obliged to issue a receipt to the buyer. Seller is also obliged to register received revenue at the Financial Authority online; in case of technical failure this must be done within 48 hours.

© Stoklasa textilní galanterie s.r.o. 2021.
To achieve the required functionality this site uses cookies. By continuing to browse the site, you agree to our use of cookies.
More information.
I understand