www.stoklasa-eu.com
Haberdashery Stoklasa - wholesale
Průmyslová 13, 747 23 Bolatice
tel: 553 677 777, email: eshop@stoklasa-eu.com

Brooch / Scarf Clip Buckle 300034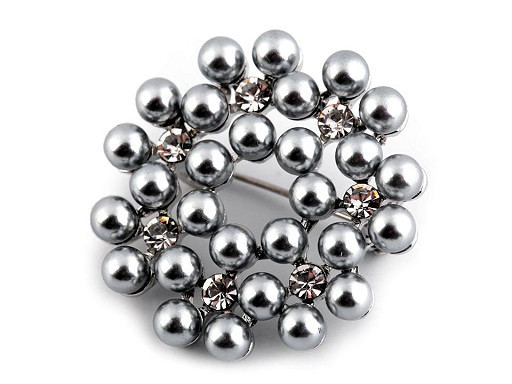 2 pearl grey - platinum
Inspiration
Item Number:
300034
Composition:
jewellery metal with galvanization
glass
Customs code:
7117190090
Description
Elegant Brooch
with
Wax Beads
. The metal base is studded with
cut stones
that
shine
. At the back there is brooch pin with security against opening.
Diameter: No. 1: 3,3 cm
Diameter: No. 2: 3,3 cm
Diameter: No. 3: 4,3 cm
Length of Pin: 2; 2,5 cm
Composition
jewellery metal with galvanization
glass
Techniques
For Wedding
gift wrapping
Did you find an inaccuracy in the description of the goods? Or do you think anything is missing here? Please let us know.