www.stoklasa-eu.com
Haberdashery Stoklasa - wholesale
Průmyslová 13, 747 23 Bolatice
tel: 553 677 777, email: eshop@stoklasa-eu.com

Beads And Components In Sets
TIP: Filter by colour, price, composition etc.
Creative DIY Set - 2 Bracelets 330614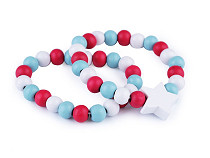 Box dimensions: 5,3 x 9 x 2 cm
Kit Content: 2 pc
1.217 EUR
/ excl. VAT (1 set)
Glass Seed Beads "Rocaille" in plastic wheel 200406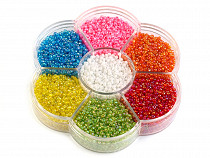 Diameter: 2,1 - 2,7 mm
Pulling hole: 0,5 mm
2.795 EUR
/ excl. VAT (1 box)
Glass Seed Beads "Rocaille" 2x6 mm in a glass jar 200149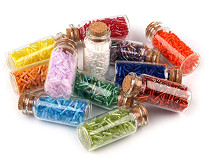 Dimensions: 2 x 6 mm
Weight: 9 g
2.328 EUR
/ excl. VAT (12 vial)
Seed Beads "Rocaille" Ø4 mm in plastic round jar 14 g mix 210232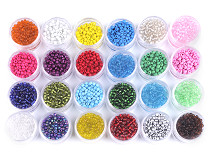 Diameter: 4 mm
Pulling hole: 1 mm
Weight: approx. 14 g
Jewellery Making Starter Kit 100796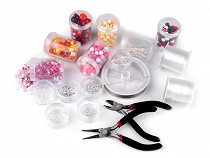 Design Stoklasa
Box dimensions: 13 x 26 x 6,5 cm
Beads And Components In Sets
We know that sometimes it is hard to choose from the number of beads and jewellery components. That's why we help you to make it easy and we offer beads and jewellery metal parts in smart sets which are full of basic jewellery components. The offer includes also mixes of beads in one colour tone, or, conversely, a lot of small packages of seed beads in bottles. Find In the category of beads and components in sets also seed beads on cards, or in practical plastic cans.